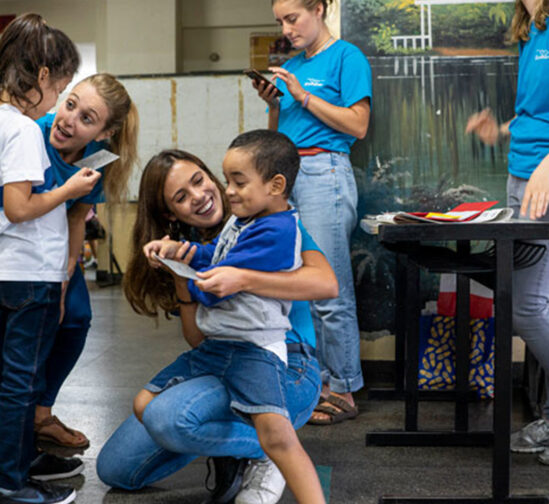 Escolhares: Network Expansion
The NGO Escolhares, created in Switzerland, carries out initiatives in public schools of Rio de Janeiro with Swiss and Brazilian volunteers. In August 2019, Swissnex in Brazil hosted an academic residency with Medical and Nursing students from the Laboratory for Investigative Neurophysiology at the University of Lausanne (UNIL). The group performed exams and delivered glasses to children in schools in impoverished areas of the city.
During their residency at Swissnex in Brazil they have been able to expand their network locally by establishing connections with Fiocruz, the Brazilian Society of Ophthalmology and several local university hospitals as well as participating in the - Unleashing Brazil-Switzerland connections for Health innovation – Lausanne - where an informative session about opportunities in the Health ecosystem in Brazil, followed by a networking session at CHUV, was presented to researchers, startup, students and medical doctors.

Read more