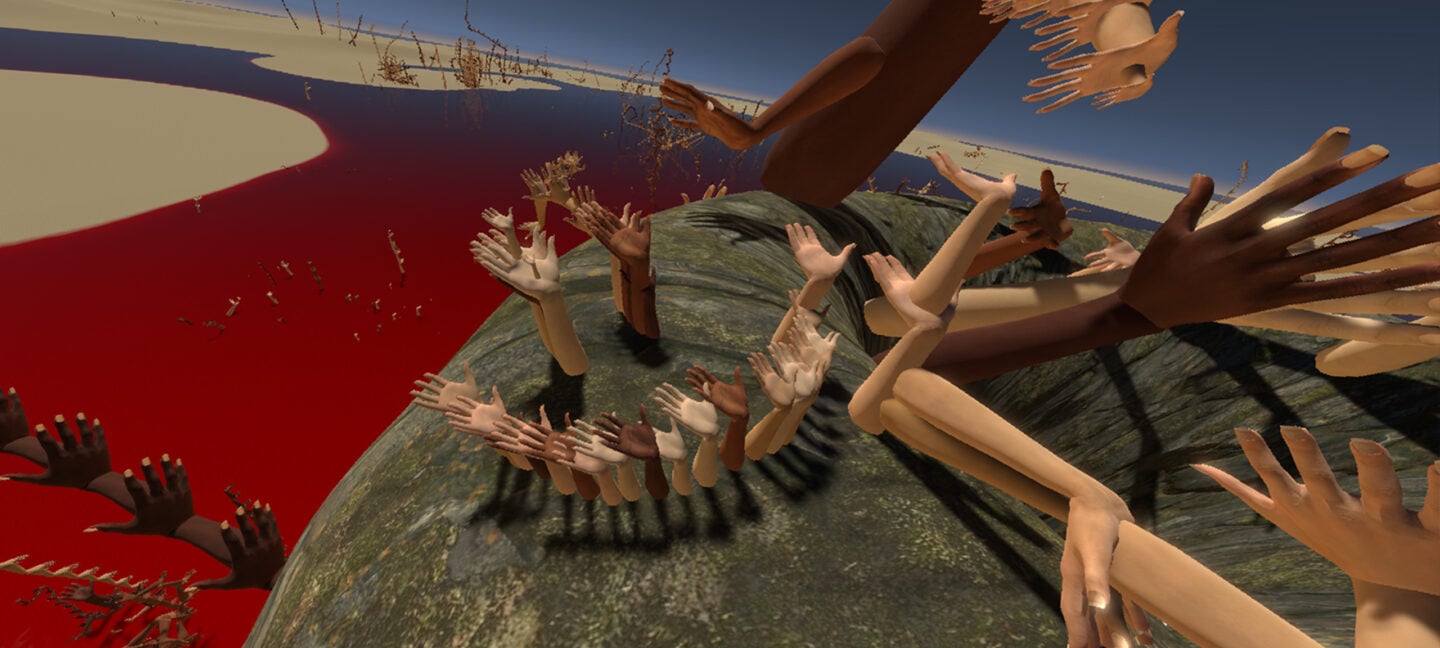 HanaHana
The virtual world "HanaHana" flourished and sprouted hands at Swissnex in Brazil, in the event that brought together programmers, producers and VR enthusiasts. The HanaHana artist and creator Mélodie Mousset explained how her creation is unfolding in the real world, opening doors and possibilities.
3D Experience
Watch the video portraying the HanaHana experience.
There is something with what we have created, with Bruno and HanaHana, that is unique. I haven't seen anything like this so far.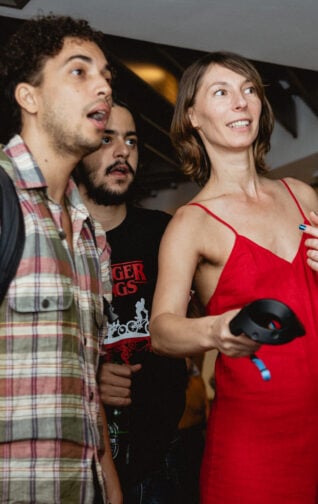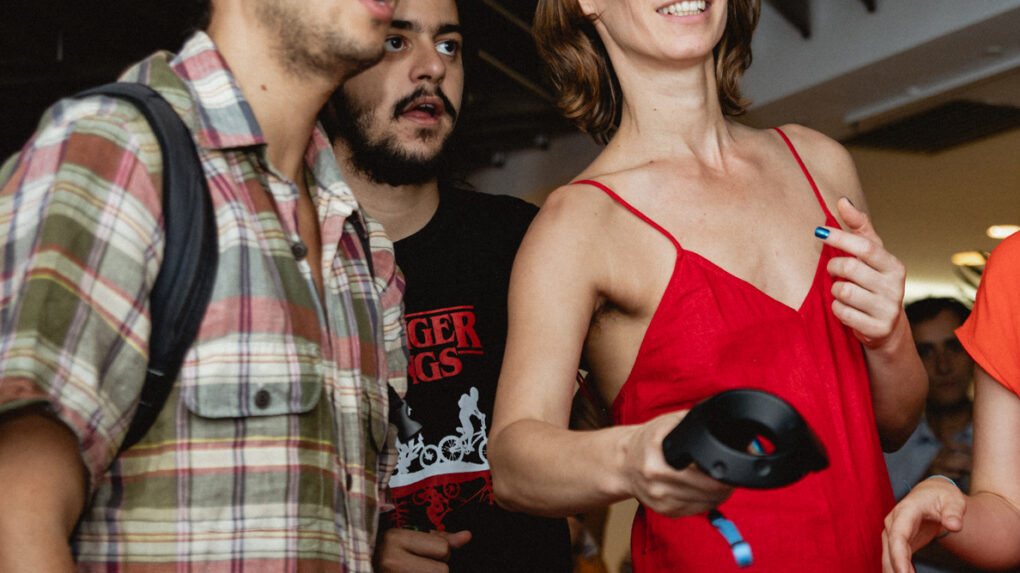 Hackathon SNX.VR brought together virtual reality, neuroscience, and art. The connecting element between these areas of knowledge was the breath.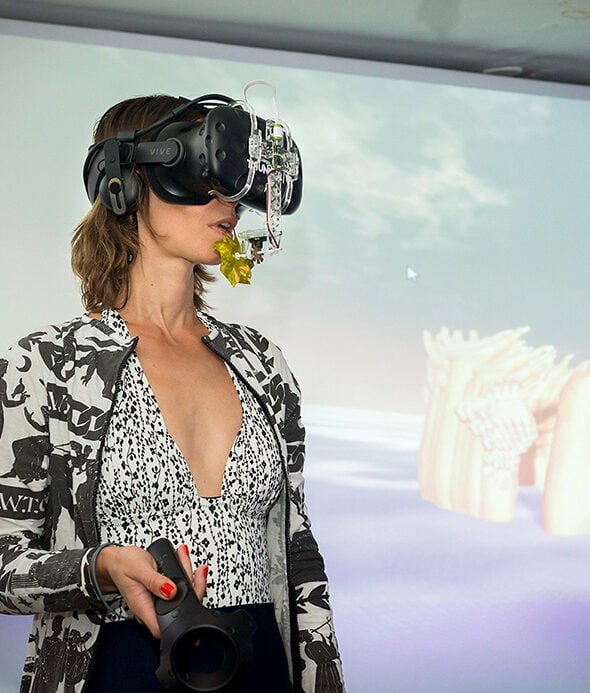 The marathon aimed to create new functionalities using a device called Virandola, which adds the dimension of blowing as a possibility of interaction within the virtual reality environment. The Virandola is an innovative device Developed by neuroscientist Bruno Herbelin, Deputy Director of the Laboratory of Cognitive Neuroscience at the Federal Polytechnic School of Lausanne (EPFL), in Switzerland.
The competition took place in Rio de Janeiro and included teams of artists, programmers, musicians, game designers, and 3D developers. The transfer of breathing dynamics to an immersive experience took place within the virtual world of HanaHana, an award-winning creation by artist Mélodie Mousset. Within the realm of HanaHana, players can reproduce body parts and make hands sprout in a desert environment, which, when explored, reveals unusual places. Inside this platform, the teams were able to develop their projects and add new elements and possibilities of interaction.
After two days of intense activity, the participants presented their creations in an event at the charming Parque das Ruínas, in Santa Teresa. Breathing and blowing became tools to induce interferences, and multiple interventions in the virtual world, generating sounds, movements, colors, and stimulating emotions. The jury evaluated the works and chose the winner, who had the creation presented during the World XR Forum, which took place in Crans-Montana, Switzerland.
Hackathon SNX.VR
The awarding event took place at Parque das Ruínas in Rio de Janeiro.
The awarding event took place at Parque das Ruínas in Rio de Janeiro.

Hackathon SNX.VR
Hackathon - Marathon & Awarding Event

Watch the video.