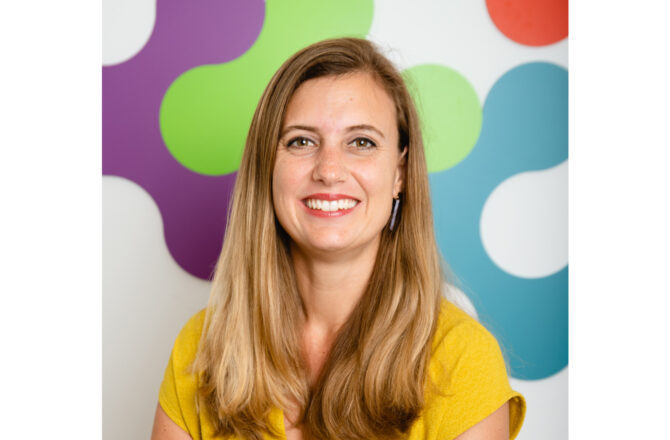 – By Malin Borg, CEO of Swissnex in Brazil
It has been one year since my return to Brazil, and I could not have imagined beforehand what a year it would be. From the first war in Europe of the 21st century and its repercussions on the world over easing into a new post-pandemic normal to a heated Brazilian pre-election campaign that ended with a new government taking office in 2023. It has not been an easy year for Brazil and the world.
In many ways, Brazil is still a blind spot for Swiss stakeholders in education, research, and innovation. My mission when taking up this position was to speak to as many researchers, entrepreneurs, innovation-driven company representatives, and government officials from different departments as possible to understand exactly why the potential of the Latin American giant is still not fully exploited. What I discovered is that for those who have never engaged with Latin America, Brazil seems to be full of barriers: a government that has not prioritized the education, research, and innovation agenda, economic instability, and linguistic challenges. That is the image that mainly reaches Switzerland.
But Brazil is much more, and our job at Swissnex is to make Brazil more palpable, scout concrete opportunities, and identify areas where Switzerland can learn and benefit from the vast knowledge, research, and innovation being generated. We decided to focus our proactive efforts on two areas: the future of food and biodiversity under the umbrella of the bioeconomy.
WHY ARE THESE OUR FOCUS AREAS?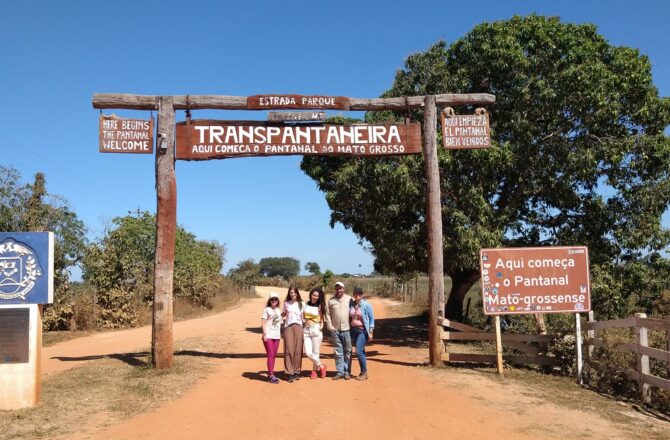 Brazil is also home to the Atlantic rainforest present in the Southeast of the country, which is the most biodiverse biome in the world. Every year an average of 700 new animal species are discovered in Brazil, and its wildlife translates into more than 20% of the total species on the planet. To combat biodiversity loss and better understand it to promote sustainable use of terrestrial ecosystems is a global challenge reflected in Goal 15 of the United Nations Sustainable Development Goals (SDGs) and one where Swiss research and technology can leave its mark. Programs such as our Pantanal Science Camp contribute significantly to increasing Swiss-Brazilian cooperation in this field.
Another global issue is sustainable consumption and production, also recognized in Goal 12 of the SDGs. In 2021, Brazilian farmers produced basic food staples that fed one out of ten people worldwide. With a highly efficient and technological farming system, Brazil confronts the challenge of balancing the aim of providing food security for the world while at the same time moving towards a more sustainable agricultural production. Swiss technology and research have much to contribute to this transition, and Swissnex aims to increase the share of Swiss startups and research collaborations in this field. From scouting innovation challenges by Brazilian companies and supporting Swiss startups in their application process to matchmaking activities for bilateral calls, we have already started seeing the fruits of our efforts.
TAILOR-MADE SOLUTIONS WITH A COMPREHENSIVE SUPPORT SYSTEM
Beyond these thematic priorities, we remain committed to providing tailor-made solutions for the needs of our partners. From organizing a Social Innovation Summer School for the University of Lausanne with a complete immersion and peer learning in the local ecosystem to helping to navigate Medtech startups through the regulatory jungle to validate their solutions, we pay particular attention to offering our partners an all-around support system.
At first sight, Brazil seems to share more similarities with Swiss culture than some Asian countries. However, this is often misleading, and we try to ensure that our Swiss partners land softly in the Brazilian business culture. One example that always surprises the Swiss is that it is not uncommon for high-level executives to whip out their phones and spend half an hour showing pictures of their children or grandchildren without seemingly getting to the intended goal of the meeting. The essence will be discussed only after a couple of such meetings and after having built the necessary trust. But then, you have a champion for life that will open all the doors you need!
In Brazil, you never know what will hit you next, and just as I could not imagine what this year would bring, I am confident that 2023 will unveil many surprises and challenges. Nevertheless, Brazil as well as Swissnex are gathering significant momentum, reflected in the multitude of projects already in the pipeline for next year.
We look forward to continuing to cruise the adventurous waters of Swiss-Brazilian collaboration!