Our first semester innovation highlights through the eyes of our Deputy CEO
– By Bianca Campos, Deputy CEO and Innovation & Startups Program Manager
What comes to your mind when you think about the first semester of 2023? Several things, right? From my side, I can assure you that I feel the same. In Brazil, we had an important period in the '50s where Brasília (the current national capital) was planned and built from scratch. At that time, the Brazilian federal government embarked upon this ambitious plan and adopted the slogan "Fifty years in Five". This slogan is a landmark in Brazil's political and development history, and it always comes to my mind when I think and reflect on our current age and how things, technologies, and society are evolving so fast.
Let's move now to more tangible examples, thinking about innovation. For many people, one of the most important milestones of the first semester of 2023 is the ChatGPT and all the generative AI evolution (or revolution?). Launched in November of last year, the application is now viral (ranked in the Top 100 Google Searches Globally), it is already creating new business models, and it is hard to find someone that is not using it – indeed, it is impressive – the artificial intelligence is in some way hard to define and explain. Still, now it can help everyone with answers to everything (Everything Everyone All at Once? Also in my mind during the first semester of this year!).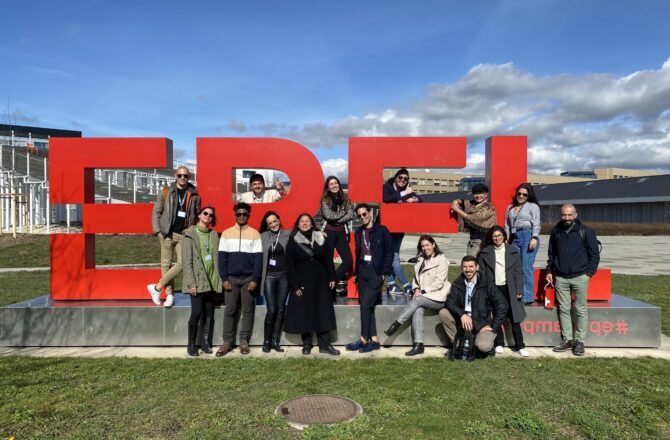 The real magic happens when science, technology, and innovation reach society – specifically, the communities. At Swissnex in Brazil, our primary goal is to connect the dots (the people) that probably would not connect organically. We started the first quarter with the 9th edition of the Academia-Industry Training Week in Switzerland, with more than 15 sciencepreneurs from Brazilian and Swiss startups learning and exchanging about how to scale from lab to business. And the synergies and connections are always there, beyond the frontiers – an excellent example of that is the startups Santé Science (from Brazil) and UpGrain (from Switzerland) working with the same "waste" from the brewery industry to generate new products – one in health, and the other one in food. That is how to "Race to Net Zero": solving problems and generating value.
Talking about connections and communities, we had the first Web Summit outside of Europe in Rio de Janeiro last May. We hold the SwissTech Pavilion, with a cohort of 11 Swiss startups. Four intense and inspiring days, more than 20,000 people around, almost 500 new contacts made by the Swissnex in Brazil team, quality leads, and potential investment rounds for the Swiss startups coming to Brazil and COMMUNITY! The Swiss/Brazilian innovation ecosystem connected in our space, exchanging and discussing the Future of Food, Cybersecurity, Women in Tech, Healthcare, Open Innovation, and other exciting topics.
I am passionate about the power of innovation and meaningful connections between people and between people and technologies. But, I must admit that I am also pragmatic and that we must show the results and the return of these innovations to talk about technology; where is the generation of value? And this is hard because when we talk about innovation, we are talking about the future – we can certainly have low-hanging fruits; still, we need courage, patience, and time to invest and develop partnerships to mature technologies that will solve today's demands in the medium and long term.
In that sense, I also highlight the evolution of Swiss startups in Brazil, which started the validation, the entrance journey, and the first partnerships for innovation in the country with the Internationalization Camp of Innosuisse in 2022 or last years, but in the first semester of 2023, started harvesting the willing results, like Herby, Nutrix, AVAtronics (which have incredible technology to noise cancellation that is being tested in Brazil to reduce/stop hearing loss in industrial areas – AI can not only answer questions or predict scenarios, but also improve quality of life!), and Comphya (which will soon begin a clinical trial with Brazilian patients, soon to be approved by ANVISA).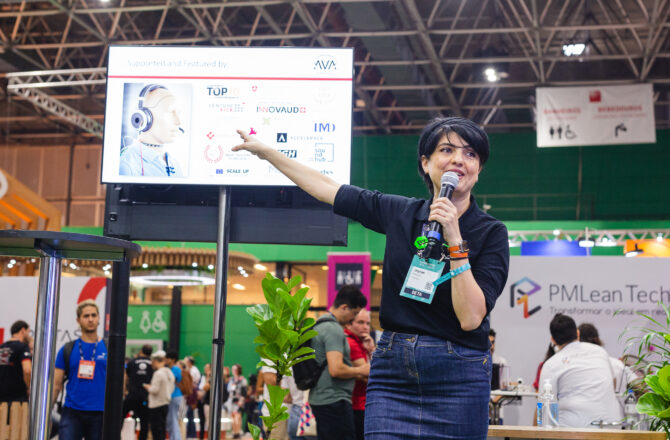 And there is always more to come! We are now preparing ourselves to receive the biggest delegation from Switzerland in Brazil, aligned with the visit of Swiss government authorities. Together with the delegation, a group of 6 Swiss startups related to CleanTech and Green Energy (Daphne Technology, Groam Tech, Inergio, Sasit Lab, SoHHytec, and UniSieve) will land in Brazil for the Internationalization Camp, bringing solutions to achieve the SDGs goals and a more sustainable and green future. In the first semester of 2023, we also had intense work to prepare our first Innovation Challenge on Sustainability for the Swiss Brazilian Sustainability Award. On July 5th, three Brazilian and three Swiss startups will pitch about how their solutions can turn residues generated by the companies operating in Brazil into value in the final pitch competition.
I can now end this article with certainty that this first semester of 2023 inspired Swissnex and me a lot and that, as the world, we are moving, learning, and evolving fast, like "Six years in six months".