MapTiler uses vector technology to provide high-resolution street and satellite maps. The Swiss startup's software processes aerial and satellite imagery or geodata of any size, and can integrate the cartography into websites, mobile apps, and other products and services. MapTiler maps are ads-free, are powered by open data to ensure privacy protection, and are able to run offline.
MapTiler's maps are used in Switzerland, France, Germany, the US, Japan, and the Arabic regions and now the startup is navigating the Brazilian market supported by Swissnex through the Innosuisse Internationalization Camp. Its Sales Executive, Pablo Balbuena, talks about MapTiler's technology and business plans during the camp in Rio de Janeiro and São Paulo.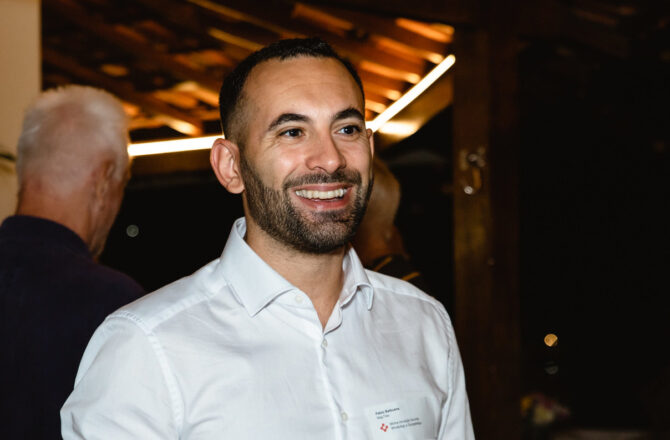 What are MapTiler's differentials in comparison to other cartography and geolocation services?
There are some crucial differentiators; the first one is that we can be up to 20 times less expensive than Google Maps (the leading and only player in the Brazilian market right now). We also offer offline maps, a game-changer if you consider that many businesses and organizations need to work offline for security reasons or unreliable connectivity in remote areas.
For those offline maps, we provide both the maps and the tools to serve them via the organization's intranet, and customers love this product because it works on the most used operating systems.
Finally, our customers love how flexible we are! We constantly push to find the best solution, both technically and economically, creating great partnerships that benefit everyone.
Why Brazil?
Brazil is the 12th largest economy globally and the biggest in Latin America. We were part of the Validation Camp promoted by Swissnex, and during our three weeks in Brazil, we discovered its colossal potential. The only company well known in the market right now is Google Maps, and we have reliable tools to compete with them, presenting a unique opportunity for us. Most other competitors don't have much interest in economies outside of the US or Europe, giving us another chance to get in first and "capture" part of the market.
The following steps are being defined right now:
We are speeding up our moves and following the momentum we generated in April this year.

We are planning our participation in the Market Entry Camp offered by Swissnex in Brazil. That means we will be there for a longer time, ensuring we increase our presence in the country.

We will continue developing our local clients while increasing the number of partners in Brazil.

We are also planning to hire a Territory Manager and a Sales Representative to take part in meetings and visit clients. This person has to be a nexus between the different partners, training and supporting them while ensuring that the company grows in the right direction.
How did the Innosuisse Internationalization Camp facilitate your first steps in the Brazilian Market?
Innosuisse provides a fantastic opportunity to Swiss startups through this program. Behind the scenes, we have seen that the team has done a great job, from the initial contact, the application process, mentoring sessions, the contact with the team in Brazil following the procedure, and always acting one step ahead, making it a great experience! The internationalization camp involved many of the Innosuisse team, and they showed excellent coordination before, during, and after our participation. I recommend any Swiss company considering being part of this Camp to leverage the opportunity.
"If it wasn't for the Validation Camp, we probably would have taken a lot more time to expand in a country with such a different culture than most people in the company."
Pablo Balbuena and Swissnex's Junior Project Manager, Vincent Neumann, at VTEX DAY 2022 in São Paulo - the event focuses on digital transformation in Latin America.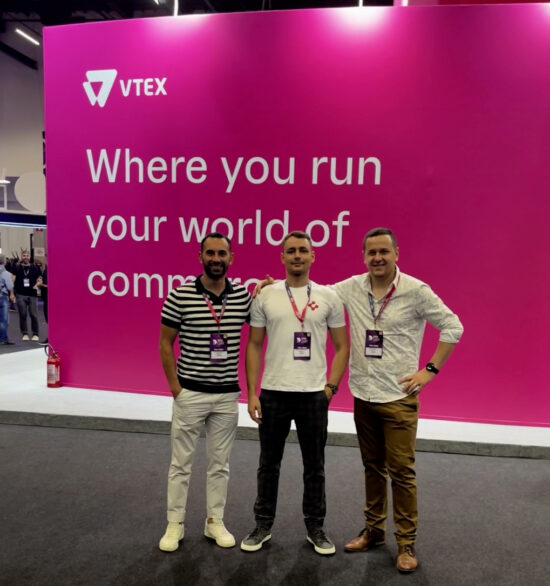 What clients use MapTiler's technology?
We have clients in different industries, for example, Real Estate, Agro-business, Defense, Aviation, Media/Broadcasters, AI, and Store locators, among others. That means that we work with companies in more than 60 countries; many are medium to large, and some are massive. Many of them are private companies, but we also work with many public entities.
For example, we work with SIEMENS, RedBull, Bosch, SKY, NCBC, SBB, Swisstopo (Swiss Federal Office of Topography), CARTO, and NASA, among others.
Who should look for MapTiler's maps?
Specifically, we see massive potential in the Agro-business industry in Brazil because they need offline solutions. Also, e-commerce companies are evergrowing, and many of them need maps; Public entities are using maps that are not up to date or have no offline features; Many organizations are unaware of the value that maps can provide, and more don't use them because they cannot afford a solution that meets their needs.
Any final words about your time in Brazil?
Brazil offers fantastic business opportunities, especially in the country's south, where hundreds of companies, manufacturers, producers, and service providers are present.
Culturally, it is a fantastic place, different from any other. Our time in Brazil showed us that the best way to discover how things work is by talking to local people and being present. We came back to Switzerland, but that doesn't mean that our job in Brazil is over. It's is just the beginning!