Protein is one of the pillars of life – essential for a balanced diet and necessary for the growth and repair of damaged tissues. Demand for protein is increasing daily as the world population is expected to reach 10 billion by 2050. Today, our food system is responsible for 30% of global Greenhouse Gas emissions.
New approaches to conventional meat and dairy farming offer significant opportunities to reduce environmental impact. 'Sustainable Proteins' play an essential role as they are food based on new protein sources, such as protein-rich cells, plant-based food, mycelium, algae, and microbes.
Sustainable Proteins do less harm to the environment, slow climate change, and provide enough sustenance to feed growing populations
Without innovation, it will be impossible to provide enough protein to meet the growing demand and reach all the Paris Climate Agreement targets and the UN Sustainable Development Goals (SDGs). That is why challenges are important to encourage and foster innovative startups.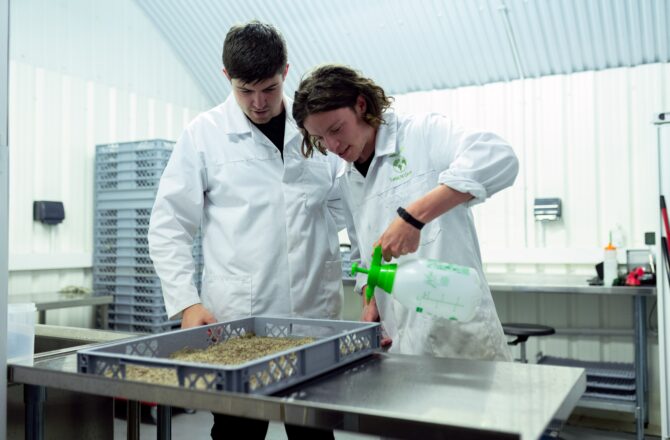 Timeline
The Food Protein Challenge 2022 aims to identify startups with initiatives in four categories:
VEGETABLE PROTEINS
CELL-BASED PROTEINS
INSECT PROTEINS
FERMENTATION ORIGIN PROTEIN
Registration Dates:
First call: June 21, 2022;
Second Call: August 16, 2022;
Third Call: September 12, 2022.
A select group of judges representing the agricultural industry, academia, venture capital, entrepreneurs, and the government will evaluate and choose the champion of each category.
The final will have five startups selected per category by September 30, 2022.
The prize for each winner will be BRL 5,000.00 (FIVE thousand reais) in credit for a trip to visit knowledge spaces related to the category. The organizing committee, together with the startup, will define the place to be visited.
For more information about the Challenge click HERE.