Climate change is one of the global challenges for the coming decades, and mitigating its impact is becoming increasingly urgent. Urban and architectural structures need to adapt to ensure sustainable cities and ways of living. New technologies and urban planning systems will deal with the rapid changes that could have a big impact on urban living.
How are climate change and sustainable solutions shaping the future of urbanism? Which are the innovative tools and how can they be implemented?
To answer these questions, Swissnex in Brazil invited Anna Karla Almeida, PhD candidate at the EPFL to moderate a dialogue between Frédéric Dreyer ("Digitalization of Infrastructures and Cities" and "Sustainable territories" cluster manager at EPFL), Thiago Hérick de Sá (public health professional at the WHO) and Sara Lopes de Moraes (PhD candidate in Geography at the University of São Paulo).
The event will be held in English with simultaneous translation in Portuguese.
When: 15 July 2021
Timezones: 10:00 (BRT) / 15:00 (CET)
UIA21
Learn more
This webinar is an initiative in the context of the 27th World Congress of Architects UIA21 RIO that has taken a digital format due to public health restrictions. Swissnex has been organizing other events on architecture and urban planning and if you wish to learn more, click on the link above.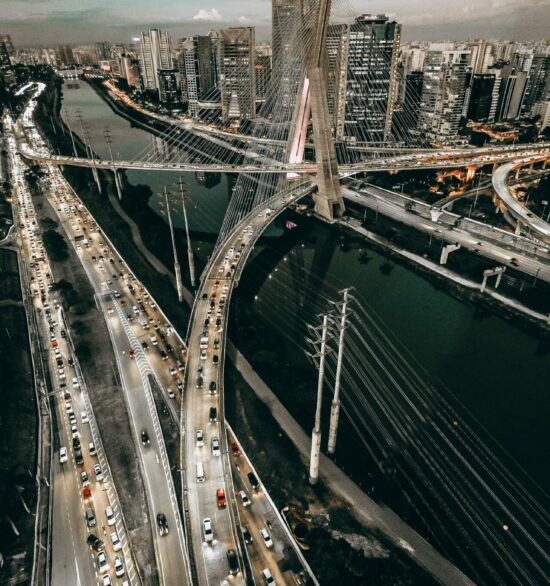 Speakers
Bio

---

Anna Karla Almeida

Urban Architect

Anna Karla Almeida is an urban architect (UEMA – Brazil), and holds a Master in Techniques, Heritage and Industrial Territories by Panthéon-Sorbonne (Paris 1 – France). She is currently conducting a PhD at the École Polytechnique Fédérale de Lausanne (Switzerland) at the Urbanism Laboratory (Lab-U) on living conditions in company towns. In 2020, she was speaker at the seminar Urban Living and Covid-19: Impacts on Architecture and the future of cities, promoted by Swissnex in Brazil. She is also a member of the transdisciplinary research group Habitat Research Center of EPFL. The research center aims to explore urban phenomena and produce visions, strategies and projects on this crucial topic. In this context, Habitat's main lines of research are urban health, landscape, digitalization and productive habitats.

Bio

---

Sara Lopes de Moraes

PhD Candidate on Climate Change

PhD candidate at the Graduate Program in Physical Geography, Department of Geography, School of Philosophy, Literature and Human Sciences, University of São Paulo. She has a Bachelor degree in Geography from the University of São Paulo (USP) and a Masters in Physical Geography from USP. During her bachelor's, she spent six months in Budapest, Hungary (Eötvös Loránd University), and her master's international internship was at the University of Coimbra, Portugal. Currently, a Ph.D. candidate at the University of São, her research is supported by the São Paulo Research Foundation – FAPESP. Her research interests are mainly the impacts of climate change, particularly on health and in cities. Her Ph.D. thesis covers the effects of extreme air temperature events on mortality, the built environment, socioeconomic factors, and urban climate. She is also a member of the Research Group on "Urban Space and Health" at the Institute for Advanced Studies – USP.

Bio

---

Thiago Hérick de Sá

WHO - Department of Environment, Climate Change and Health

Dr. de Sá is a public health professional working on healthy urban environment and sustainable mobility related issues at the Department of Environment, Climate Change and Health, WHO headquarters. His most recent work includes the adaptation for global use of the Health and Economic Assessment tool for walking and Cycling (HEAT) as well as support for the development of WHO's Urban Health Research Agenda and WHO's Urban Health Initiative. Dr. de Sá is also WHO's responsible officer for the publication "Integrating Health in Urban and Territorial Planning: a sourcebook", jointly published with UN Habitat.
Prior, Dr de Sá has worked as a researcher on urban health and environmental epidemiology, with a track record of publications in several academic journals. Dr. de Sa holds a master and a PhD in public health from the University of Sao Paulo, Brazil.

Bio

---

Frédéric Dreyer

EPFL

Frederic is the cluster manager for "Digitalization of infrastructure and cities" at EPFL, ENAC faculty. Passionate about ecosystems, he focuses his various activities around this theme. Graduate in engineering from the University of Lyon, he received his PhD at EPFL followed by an MBA at UNIGE. Serial entrepreneur, he founded and accompanied multiple companies, while working in the watch industry for about ten years, before turning to the public and political sector. He is the founder of FUSTIC, an association dedicated to the future of sustainable cities and territories.