Just as America reaffirms its commitment to a clean-energy future, the Swiss-US Energy Innovation Days returns for an 8th edition bringing together people and ideas from both sides of the Atlantic to tackle urgent challenges in the field of energy.
Taking place online on June 16 and 17, this year's conference focuses on critical innovations in four areas: energy security, sustainable building technologies, e-mobility, and green hydrogen. A platform for discovery and new collaborations, the event includes a dynamic mix of presentations, lightning talks, and interactive sessions exploring scientific advances, innovation strategies, market developments, and public policies from Switzerland and the US.
The community of participants, which evolves continuously since SUEID's first edition in 2014, includes Swiss and American researchers, startup entrepreneurs, industry experts, and policymakers. If you are active in the field of energy innovation and are interested in joining the conference, please apply below. Stay tuned for more news about a capstone public event taking place on June 17, immediately following the end of the invite-only component of SUEID.
Program (Eastern Time Zone)
Day 1: Mapping Challenges
9:00am – Welcome and orientation
9:20am – Presentation block
10:00am – Thematic breakout and networking sessions
10:20am – Presentation block and lightning pitches
11:00am – Thematic breakout and networking sessions
11:20am – Wrap-up and what's next
11:30am – Open networking
Day 2: Seeding Collaborations
9:00am – Welcome back
9:10am – Presentation block
9:50am – Thematic breakout and networking sessions
10:10am – Lightning pitches
10:20am – Presentation block
11:00am – Thematic breakout and networking sessions
11:10am – Wrap-up and closing remarks
11:20am – Open networking
Event start time
Boston and New York

1:00PM
Host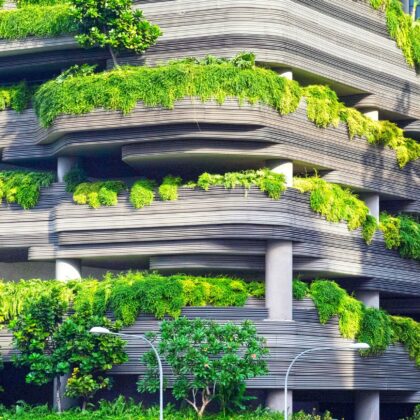 Benoît Revaz, Director of Swiss Federal Office of Energy, Swiss Federal Office of Energy (SFOE), Bern, Switzerland.
Speakers
Bio

---

Pierre-Jean Alet

Sector Head - Digital energy solutions, CSEM, Neuchatel, Switzerland

Talk: "Digital energy solutions: Data intelligence for carbon neutrality"

Digitalization, decentralization, and decarbonization are the three facets of the massive transformation of global energy systems. While changes are already visible, the scale and pace of the shift needed to deliver a carbon-neutral economy is unique in history. Data intelligence can provide essential resources to accelerate this transition by reducing energy consumption, putting renewables at the heart of the grid, and getting more out of renewable generation assets. We will show how the latest research results quickly translate into operational solutions for optimally managing renewable energy assets, forecasting production at a high resolution, automatically controlling energy systems in buildings and providing local flexibility.

Bio

---

Sergey Arzoyan

Energy Economist, Laboratory of Environmental and Urban Economics, EPFL, Lausanne, Switzerland.

"Endogenous energy efficiency improvement of large-scale retrofit in the Swiss residential building stock and one industry sector"

Future energy use depends on energy efficiency improvement (EEI). In standard analyses of Swiss energy and climate policies, the speed and extent of EEI is usually assumed to be unaffected even by policies designed to foster innovation. This project aims at introducing endogenous EEI and barriers to innovation into a complete simulation model of the Swiss economy and will show what difference that makes for energy policies in housing and one industry sector. The main goal of this research is to introduce a new methodology in an existing economic model of the Swiss economy aiming at a better representation of the acceleration of energy efficiency improvements due to energy and climate policy. The secondary goal is to illustrate this by assessing the impacts of a set of real or realistic policies on the diffusion and adoption of technologies associated with energy consumption in Switzerland, and ultimately on energy use as well as structural changes.

Bio

---

Joe Babiec

Senior Vice President, Strategic Initiatives at VIA, Boston, Massachusetts

"VIA: Advancing Clean Energy and Smart Grids through Data Sovereignty"
Via Science, Inc. (VIA) helps energy companies and governments safely and securely connect their data to the Artificial Intelligence (AI) and Machine Learning (ML) algorithms that enable grid operators to embrace clean energy. Combined, VIA's global customers manage more than $1 trillion in infrastructure assets. VIA, now with a full-time presence at the Switzerland Innovation Park Central, has participated in SUEID since 2018. Last year, we announced a new collaboration with Switzerland's Hochschule Luzern. Together, we were awarded funding for the KnowlEDGE project in conjunction with Romande Energie, focusing on applying federated learning to smart meter data to help utilities with congestion and power quality issues.

This year, we will discuss how the strength of our collaboration has allowed us to learn about the challenges in Switzerland's quest for smart energy grids, in particular in relation to private access of data to support the Energy Strategy 2050. We will share how our technology can solve issues of data protection and data sovereignty as the country embraces its overall digital and energy transformation.

Bio

---

Roger Bedell

Product Director Opbrid Fast Charge Systems, Furrer+Frey AG, Bern Switzerland

25,000 Volt Charging Station for Battery Trains for "Instant" Rail Electrification

A few weeks from now, Furrer+Frey AG, Bern CH, will be testing a multi-megawatt charging station that can charge a battery train in just a few minutes at a train station. This ultra-fast charge is more than enough to power the train to the next charging station. Charging battery trains with these powerful high voltage chargers while stopped at a station avoids the cost and long planning and construction times required for installing overhead lines along a track. Now, charging stations can be installed in a matter of months and a battery train can completely replace a polluting diesel train, bringing sustainable and quiet rail transportation to many places where this was previously thought to be impossible or uneconomic.

In the U.S.A., for example, electrified tracks only comprise around 3% of the total. In many areas, there are no electric trains, and most existing diesel trains are quite old and require replacement. Electrification by overhead line installation is possible, but it is expensive and takes several years. Buying new diesel trains commits a country to a further 30 years of carbon emissions, noise, diesel costs, and pollution by diesel. Replacing diesel trains with battery trains and Furrer+Frey charging stations is a cost effective and simple alternative that can be brought online in a matter of months, rather than years.

Furrer+Frey AG has been a leading specialist in railway electrification for almost 100 years and is based in Bern, Switzerland, with projects worldwide.