Published January 18, 2023
The Consumer Electronics Show (CES) is the most influential tech event in the world – the proving ground for breakthrough technologies and global innovators. An event that Swissnex in San Francisco, as an accelerator for Swiss startups and innovations, could not miss under any circumstances.
The Swiss presence at CES was not only of entrepreneurial but also political importance. We were proud to represent Switzerland with our colleagues from the Embassy of Switzerland in the United States, Switzerland Global Enterprise, Swiss Business Hub USA, InnoSuisse, Presence Switzerland, digitalswitzerland, and Swisstech as a location for technology and innovation. This achievement was acknowledged by Gary Shapiro, CEO and President of the Consumer Technology Association, with an Innovation Champion Award.
Our CEO, Emilia Pasquier, attended the fair with Senior Entrepreneurship Program Manager Sharon Ambrosio, and Communications Associate Sophia Burri. The goal was not only to get in touch with up and coming Swiss Startups, potentially interested in expanding to the USA through our 2023 Internationalization Startup Camps, but to discover the next trends in the world of technology and their implications for Switzerland.
Here's What We Found
After talking to various tech companies and taking a closer look at their products, we concluded the event with three main take-aways.
First, CES displayed the need for innovations that contribute to a better future and, more importantly, the need to make existing and new technologies future-proof.
Second, we discovered the metaverse and smart homes as this year's big boomers.
Third, despite good intentions, CES came up short in showcasing the importance of sustainable and environmentally friendly technologies.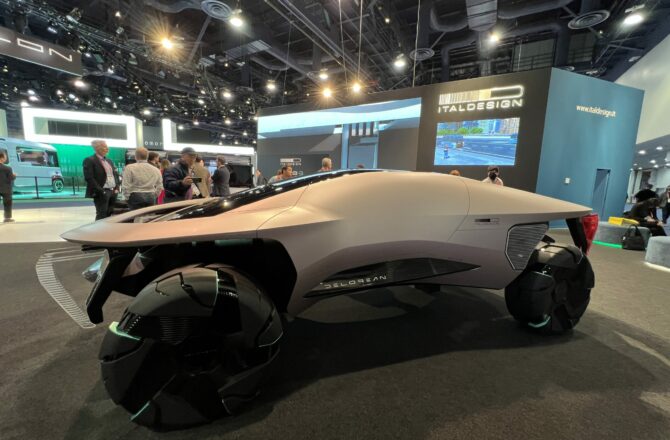 For the first time, CES had a theme focused on Human Security for All. Contributing to the world's global challenges was at the heart of the fair. But more than just showcasing innovations with a positive impact on our future, CES highlighted the need to make those existing and new technologies future-proof.
Being future-proof goes hand in hand with being cyber-proof. The threat of cyber attacks and the importance of cyber security are crucial aspects innovators must consider and incorporate into their technologies. This is especially important for autonomous cars, which were a big part of CES 2023.
Software-defined vehicles are becoming more and more reality. Once released and sold, an autonomous car will drive around our streets for about twenty years. The cyber-security solution it uses must provide safety against today's cyber attacks and also against the improved technology threats in 10 or 20 years. This means that the software has to be capable of being constantly updated and improved. Our description of the problem is, of course, much less technical than the one from the representatives of ETAS, a subsidiary of the Robert Bosch GmbH we talked to. Still, it addresses the main cyber issue of autonomous cars. Essentially, it is not only about developing a cyber-safe vehicle that can be sold today but a car that will still be safe in the near and far future.
The Big Boomers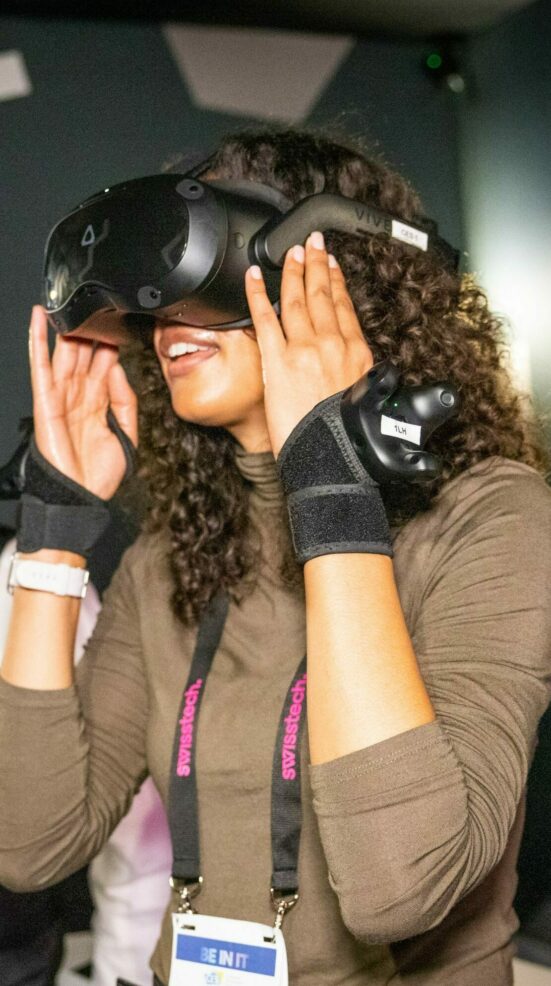 Web3 and Metaverse

CES 2023 featured a dedicated Metaverse area on the show floor, exhibiting groundbreaking sensory technologies that build immersive, interactive digital worlds. The centerpiece of this area was a Web3 studio produced by CoinDesk.

Despite ongoing disagreements on the exact definition of the Metaverse, CES showed real substance forming around the trend of Metaverse in two forms. On one side, there is technological innovation. In the end, CES is all about the latest consumer technologies. On the other side, there's been a huge development in business strategy. Entrepreneurs are increasingly looking at use cases. More specifically, this means asking how the product will be used in the market across the consumer landscape.

A product that exemplifies this emerging market and was not to be overlooked at CES are the Virtual Reality (VR) goggles. These goggles are no longer just used by gamers. Industries worldwide are leveraging virtual and augmented reality to create compelling real-time experiences. Consequently, VR goggles have expanded from entertainment to healthcare, automotive, education, digital marketing, military, and beyond. Some examples we saw at CES are an in-car television system for autonomous vehicles by the French automotive supplier Valeo, or VR fitness technology by Black Box VR, launched at the event.

CES also showed Swiss startups are forerunners in this field. Superba AR, for example, develops major marketing campaigns and powerful enterprise visualization solutions for the world's leading brands, while trueVRsystems offers VR experiences that can be used for several purposes, one being police training and recruitment.
Smart Homes

CES introduced several gadgets and devices developed to simplify our lives. The internet of things is now a reality that has a role in shaping our home lifestyles. The concept of smart homes might not be new to you. However, the revolution in smart houses lies in their interconnectivity. The biggest revolution at CES was to see the broad use of the MATTER - a new open-source interoperability standard. MATTER connects smart home systems and devices so they work together seamlessly. All smart home providers have turned on MATTER support on their devices. This commitment will make the use of smart home devices easier and open a new range of opportunities for the homes of the future. In short, even if CES showed us interesting smart homes innovation, the breakthroughs were not the smart mixer, or the smart smoke alarm, but the fact that these two objects will also be able to communicate in the future.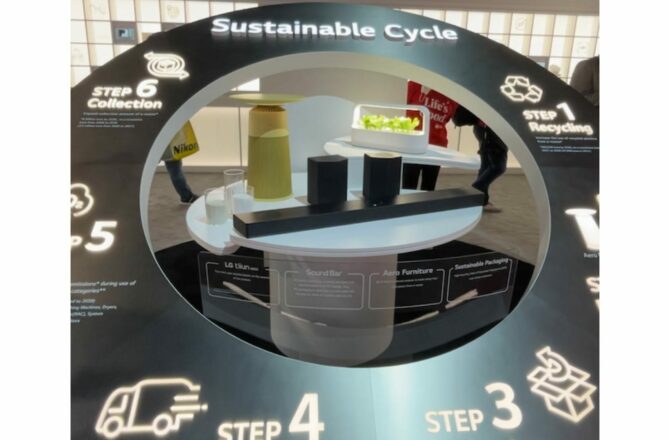 In the words of Gary Shapiro, technology should help us build a greener and better world. Indeed, the worrying global warming and our growing use of resources are global challenges that must be tackled together. The intention was thus set at the beginning of the fair, and it is praiseworthy. However, walking around the fair, one might have been surprised to see the few numbers of technologies tackling precisely this issue. The booths presented many interesting connected gadgets aiming at making our lives easier or more fun, however we had hoped to see a stronger selection of startups working on sustainability issues. We hope that, for sustainability enthusiasts, there will be more to see at CES in 2024.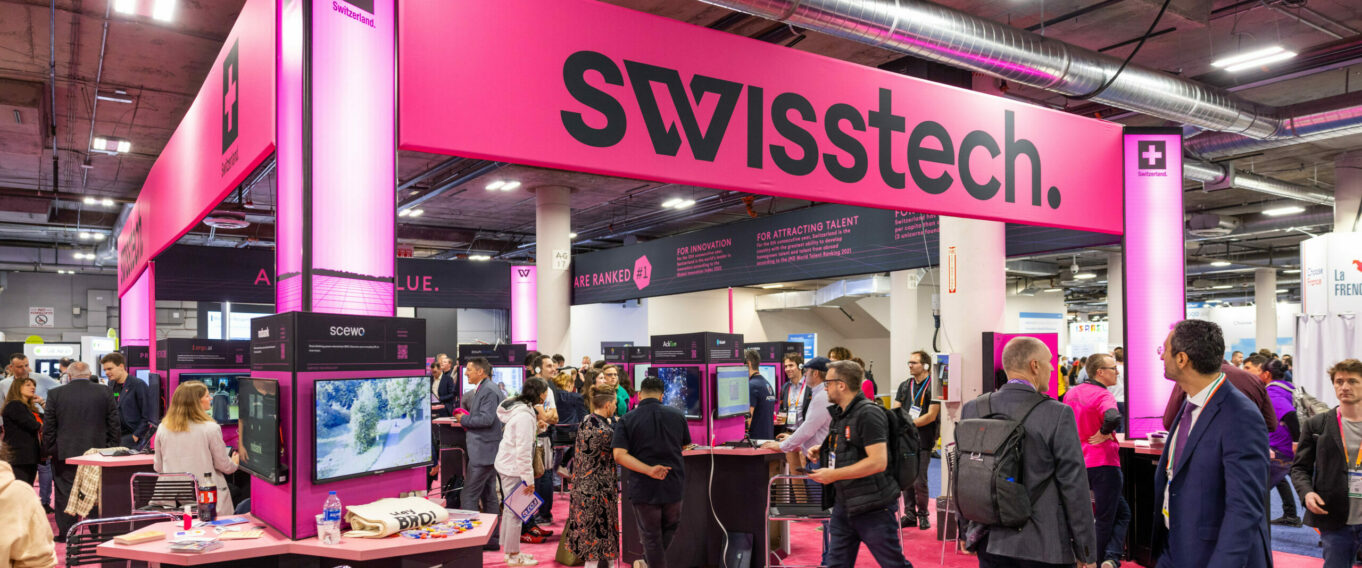 It's a Wrap
See You in 2024!
CES 2023 addressed the challenges around Human Security and introduced creative technology solutions on a global stage. Moreover, it featured the latest in accessibility tech with innovation helping those in the disability community. An indispensable player in this field: Swiss Startup Scewo. Guided by its mission to make the world accessible for everyone, Scewo developed a power wheelchair that can climb stairs and adapt its height to the users' needs. Their wheelchair shows how existing products can be rethought, reinvented, and optimized to fulfill present and future needs.
All in all, CES was an insightful experience! Many great startups all over the world contribute to a better future for us consumers. CES acknowledges and showcases the important role these startups play and, at the same time, provides them with access to potential investors, partners, clients, and media presence – connections that are needed to grow the industry. In this sense, CES serves as a springboard for Swiss Startups, wanting to distribute their technologies on a global scale. We look forward to seeing more of their groundbreaking and sustainable innovations at CES in 2024!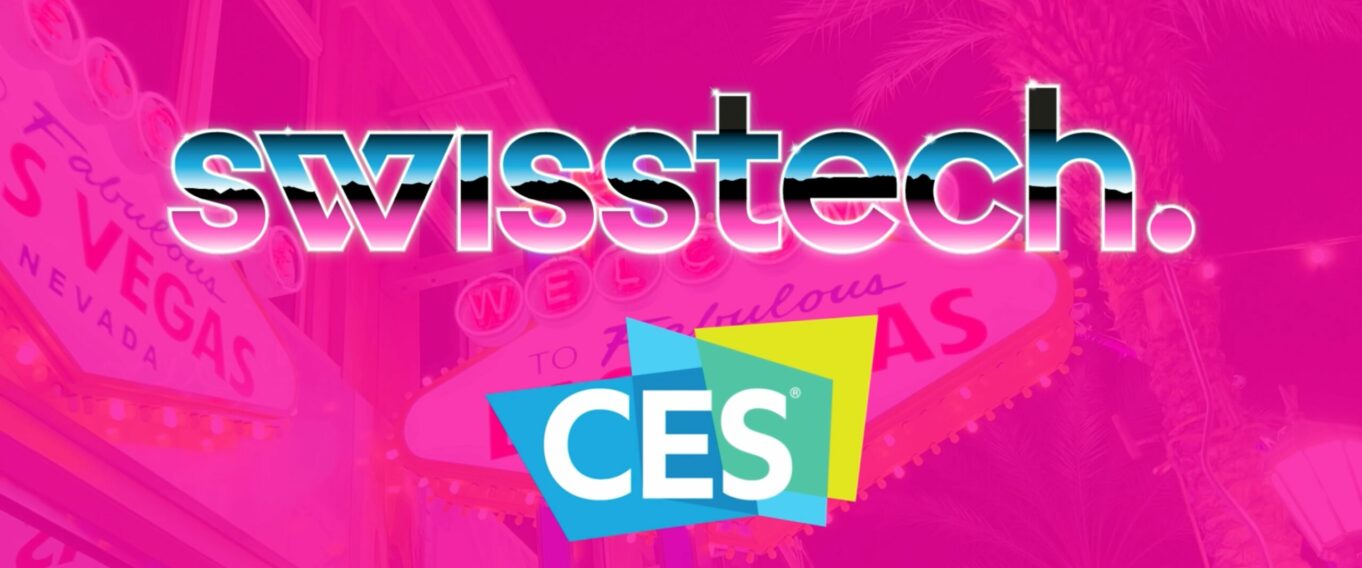 CES2023
Talking Numbers
CES2023 by the Numbers
– 41 different technology categories covered
– 3,200+ exhibitors, including 1,000 startups
– 60%/323 of Fortune 500 companies represented
– 115,000 attendees from more than 140 countries
– 4,800 global media from 69 countries
The SwissTech Pavilion by the Numbers
– 12,999 visitors at the "pretty in pink" SwissTech Pavilion
– 24 Swiss startups showcasing their technologies
– 1 CTA Innovation Champions Award for Switzerland
– 91 pitches on stage by startups from 31 nations/regions
– 2 panel discussions with female founders
– 300 visitors for the VR experience by trueVRsystems
– 45 qualified contacts per startup on average
– 185+ news articles
---
Authors and leads of the blog post: Emilia Pasquier (CEO), Sharon Ambrosio (Senior Manager, Entrepreneurship Program), and Sophia Burri (Communications Associate)