Seedstars is an organisation that aims at finding the best tech startups in emerging markets. Since 2013, they have received over 12K applications to the Seedstars World Competition and connected more than 85 countries and ecosystems.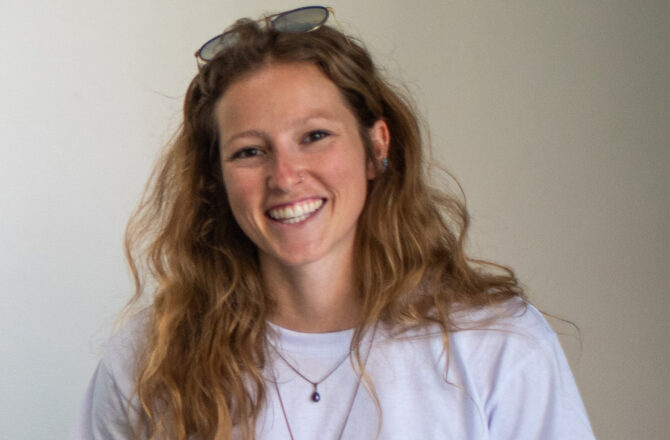 Elizabeth Jones has been working on organizing and delivering the Seedstars World Competition for two of the 7 years in the Latin America region. The objective is to train seed-stage startups on how to become investment ready and connect them to the 900 mentors and 3'000 international investors of their network.
This year, the application runs until the 15th of August. In October, the winning startup from each country will be announced. In Latin America, there will be 16 winners that will continue to the regional stage, bringing them one step closer to winning the USD 500,000 investment. More information about the application procedure can be found here.
Interview
What were Seedstars' initial reactions to COVID-19?
Elizabeth Jones: As to everybody else on a global scale, COVID-19 came totally out of the blue. We were putting the final touches on our global Seedstars Summit 2019 in Switzerland and were ready to welcome thousands of guests. But, then COVID hit and we needed to redirect everything to a virtual format.
Taking everything totally digital was something that we had wanted to experiment with for a while, and the pandemic gave us the opportunity to do so. Like most startups, we are accustomed to changing directions and adapting quickly. So, we rallied the whole team together to discuss how we could go beyond the physical and create high impact in the digital space. In the end, "Beyond" became the theme of our Online Seedstars Summit and gave us the opportunity to innovate quickly.
Why did Seedstars decide to carry on the global competition anyway?
EJ: After the success of the Online Seedstars Summit, where we had over 5,000 attendees during the live broadcast, we realized that the virtual format had many benefits. Seedstars found a powerful digital solution to train and invest in startups globally.
What were the lessons learned from being forced into moving the whole competition into digital format in such a short notice? 
EJ: It became obvious that even though we couldn't physically meet, we could actually increase our impact. By carrying out all of our training and networking activities online, we actually reached more people as they no longer had to travel to an event and could connect with a global community from their home. We increased our engagement by 250% as a wider audience was able to attend events from the comfort of their couch; we intensified our startup training with more one-on-one mentor meetings and trainings of entire startup teams instead of just training the CEO; and we were able to multiply investment deals with a stronger due diligence process. So, really covid-19 helped us push the Seedstars World Competition to the next level.
What do you see as the value brought by competitions such as Seedstars in the context of a global pandemic such as this year? 
EJ: During a global pandemic, it's now more important than ever to make sure that the startup ecosystem stays connected and growing. The Seedstars World Competition is focusing on just that by 4 primary vehicles:
1) Growth in the form of Investment Readiness Training. At the Local Stage, this takes shape in the on-demand Online Seedstars Academy which is a digital training platform of content curated by the Seedstars Investment Team. Startups will have access to content relevant to their business based on their investment readiness score. This training is then intensified at the Regional Stage with 1 month of live webinars and workshops.
2) Creating a community through Network Connections. Throughout the entire competition, startups have the opportunity to connect and share their experiences. This is enhanced at the Regional Stage, with the addition of one-on-one and group meetings with an international network of mentors as well as one-on-one meetings with investors.
3) Creating business opportunities through Brand Visibility. Accepted startups gain visibility for their business via various marketing channels along the different stages of the competition.
4) Prizes! Starting at the Regional Stage, startups will have access to various prizes from Latam Partners, and of course at the Global stage startups will be competing for the 500K in investment!
Seedstars
Competition Steps
Here you can view all the details of the competition