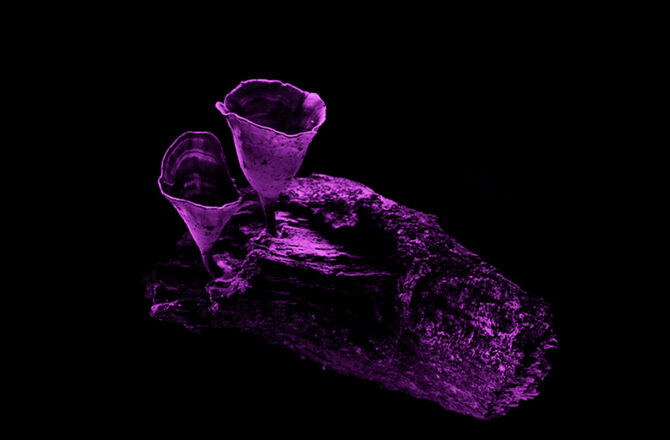 A connector of ecosystems
Fungi continually transform the materiality of the world around us, building a vast network of relationships with various living organisms. Its existence is deeply intertwined with the presence of trees, bacteria, animals, and substances, being the web that connects living organisms of all ecosystems.
Fungi Cosmology is a transdisciplinary research program by artists, scientists, and curators from Brazil, Chile, and Switzerland. The idea of this 3-year project is to develop new knowledge and languages from observing and analyzing the symbiotic relationships of fungi. It is organized around three field research trips: one in the Amazon, one in Patagonia, and the last in Switzerland.
What makes fungi so unique?
Research has shown that beneath every forest and wood, there is a complex underground web of roots and fungi connecting trees and plants, named the Wood Wide Web. It is a complex and collaborative network of symbioses in soils where fungi are combined with tree roots, forming mycorrhizal networks.
This intricate structure connects individual plants transferring nutrients between participants, opening up discussion not only on the role of fungi but also on existence, life, and survival. If beings are interconnected, what are the limits between the individual and the collective?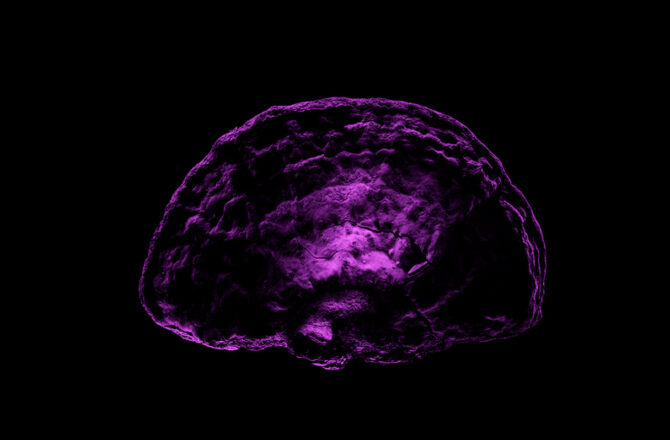 Some see fungi as the most underappreciated kingdom of the natural world. They are master decomposers that keep our forests alive, breaking down organic matter and releasing nutrients into the environment. This provided essential minerals for early terrestrial plants in the Palaeozoic era, allowing them to spread and colonize the land, turning the planet green and changing the composition of the atmosphere. 
territorial research program
Fungi Cosmology aims to enable challenging collaboration and foster interdisciplinary innovation. The research project involves expeditions, lectures, workshops, presentations, and seminars. It is a territorial research program between art and science, researching Manaus, Tierra del Fuego, and the Alps.
The first field research destination is Brazil, and will take place in March of 2023. Participants will visit both the Amazon and São Paulo. The Residency Program in the Amazon will include a field trip to Manaus City, Ecological Reserves, and Cuieiras River from March 13th to the 22nd. This diverse group of artists, scientists, and curators will unite for an exchange to build common methodologies and strengthen processes, studies, and possible discoveries. 
There will be two public events to spread the word about the research project Fungi Cosmology and its aim to harness the power of experience with data and theory. One event will take place in Manaus on the 14th of March and the other in São Paulo on the 24th of March. The Residency Program in the Amazon will include the Manaus City, Ecological Reserves, and Cuieiras River.
This program is a co-creation between Labverde (Amazon) and Casa-Museu Alberto Baeriswyl (Patagonia). It was shaped together with FoodCulture days and the Artists in Labs program at the Zurich University of the Arts (ZHdK), in collaboration with by Pro-Helvetia and Swissnex in Brazil, and has a partnership with The National Institute of Aonian Research (INPA), Swiss Federal Institute for Forest, Snow and Landscape Research (WSL) and Magallanes University.
Meet the participants of Fungi Cosmology
To delve deeper into this fungi theme and what we can learn from them, the Fungi Cosmology project gathered scientists, artists, and curators from Brazil, Chile, and Switzerland to collect and present information on this topic. It is a group dedicated to building narratives about the multispecies landscapes of the Amazon and Patagonia to disseminate the importance of the fungi kingdom and its relevance for the planet's future. Meet the selected groups from each country.
Brazilian Group
Bio

---

Jorgge Menna Barreto

Artist

Brazilian artist and educator whose practice and research have been dedicated to site-specific art for over 20 years. In 2014, he worked on a postdoctoral research project at Universidade do Estado de Santa Catarina, Brazil, where he collaborated with a biologist and an agronomist to study relations between site-specific art and agroecology, centering around agroforestry. In 2020 he completed a second postdoctoral research fellowship at Liverpool John Moores University, England, which led to the work he presented at the Liverpool Biennial in 2021. Menna Barreto approaches site-specificity from a critical and South American perspective, having taught, lectured, and written extensively on the subject.

Bio

---

Juli Simon

Scientist

Juli Simon is a Brazilian Biologist who graduated from the Federal University of Santa Catarina (UFSC), in Florianópolis, SC, with a Master's degree in Mycology from the National Institute of Amazon Research (INPA) in Manaus, AM. Since 2012, Juli has been studying, learning, and teaching mycology-related subjects. As mushroom enthusiasts, they are always interested in discussing all kinds of fungi. They are also a music lover, studying and playing the transversal flute and percussion. They believe mushrooms are the key to a better understanding of life and death, interconnectedness, and learning to be in the present by embracing the ephemeral. Think fungi, for love's sake.

Bio

---

Lilian Fraiji

Curator

Lilian Fraiji has a master's degree in Comisariado de Arte from the Universidad Ramon Llull de Barcelona. She is an independent producer and commissioner based in Manaus, Amazonas. She is the co-founder of LABVERDE and has curated several art exhibitions related to the theme of art and ecology in Brazil, the United States, and Europe. She is currently the beneficiary of the Serrapilheira Programme, curator of the Tomorrow is Now online Festival, and collaborates with Sonic Matter: The Witness (Festival in Switzerland) and SIM São Paulo.
Chilean Group
Bio

---

Seba Calfuqueo

Artist

Visual Artist and Curator at Espacio 218. They live and work in Santiago de Chile. They are part of the Mapuche collective Rangiñtulewfü and Yene Revista. Of Mapuche Origin, their work recurs to their cultural heritage as a starting point to propose a critical reflection on the social, cultural, and political status of the Mapuche subject within contemporary Chilean society. Their work includes installation, ceramics, performance, and video, intending to explore the cultural similarities and differences between the crossing of indigenous and Western ways of thinking and their stereotypes. Their goal is also to make the issues regarding feminism and queer theory visible.

Bio

---

Patricia Silva Flores

Scientist

A fungal and mycorrhizal ecologist from Punta Arenas, Chile. She is currently an Assistant Professor at the Universidad Católica del Maule in Talca, Chile; Director of Communications at the International Society of Mycorrhiza (IMS), Co-founder and active member of the South American Mycorrhizal Research Network and Associate Scientist at SPUN initiative (Society for the Protection of Underground Networks). (1) Research on fundamental scientific questions about mycorrhizal ecology and applications of mycorrhizal fungi and mycorrhizal symbiosis in restoration ecology and silvicultural/agronomical contexts. (2) Undergrad and grad students' formation on fungal and mycorrhizal ecology and applications. (3) Scientific outreach focused mainly (not only) on fungal and mycorrhizal science outreach.

Bio

---

María Luisa Murillo

Curator

Artist and cultural manager. Bachelor of Arts from the Catholic University of Chile. Since 2015 she has been the director of the Alberto Baeriswyl House-Museum in Tierra del Fuego and the head of the CAB's Art, Science, and Humanities Residency Program. Areas of interest: the transmission of knowledge through experiences. Memory and the permanent exercise of memory. The crosses are between photography, contemporary art, architecture, heritage, and science.
Swiss Group
Bio

---

Maya Minder

Artist

Maya Minder lives and works in Zurich and Paris. She is an artist, chef, and organizer and co-founded an open Science lab within the third space of the international Hackteria society, Zurich. She is an independent lecturer in fermentation within Michelin Guide chef Stefan Wiesner and studied Art History at the University of Zurich and Fine Arts at the Zurich University of Arts.

Bio

---

Martina Peter

Scientist

Martina is interested in diverse aspects of the symbiotic interaction between forest trees and fungi, the so-called ectomycorrhizal symbiosis. She studies the neutral and functional diversities of mycorrhizal fungi in forests and their role in forest ecosystems in a changing environment. In particular, the impact of drought and nitrogen deposition on the community structure and function of mycorrhizal fungi is her research focus. She is also interested in how forest fungi adapt to their environment and lifestyle. She mainly uses molecular markers to study the communities and populations of mycorrhizal fungi and both gene expression and enzymatic assays for functional studies.

Bio

---

Benjamin Dauphin

Scientist

Benjamin is passionate about evolutionary biology and how organisms interact with their environment. In particular, he has a keen interest in studying the local adaptation of populations in forest and alpine ecosystems. How and why the tree of life maintained complex mating systems is a facet of biology that fascinates him. Using genomic tools and high-resolution environmental descriptors, he dedicates his research activities to improving our understanding of (co-)adaptation processes in plant-fungi symbiotic partners.

Bio

---

Irène Hediger

Curator

Irène Hediger is head of the artists-in-labs program (AIL), Department of Cultural Analysis at the Zurich University of the Arts. She curates and promotes inter- and transdisciplinary exchange and practices at the interface of art, science and technology in the fields of environmental science, astrophysics, biology, neuroscience and medicine. In 2009, she initiated the international artists-in-labs Residency Exchange program. Hediger has curated numerous exhibitions and accompanying programs on contemporary art, science and technology.

Bio

---

Margaux Schwab

Curator

Margaux lives and works between Berlin, Germany, and Vevey, Switzerland. She is a cultural producer and curator working at the intersection of art, ecology, and hospitality, prioritizing spaces outside the gallery context. In 2016, she founded Foodculture days, a knowledge-sharing platform around food ecologies and politics. The Swiss-Mexican curator focuses her research on notions of hospitality, conviviality, and access to the arts where food is considered a nutritive, ideological, conceptual, and discursive material, approached through the specificities of artists, researchers, gardeners, historians, and other forms of more-than-human intelligence. Schwab is interested in how art can reconnect us with these territories in a sensible way.