We are in the middle of a material science revolution aiming to protect the planet. Climate-focused textile entrepreneurs are driving innovation around the world through the development of sustainable and environmentally responsible products and technologies. This panel explores real world solutions for science in service to nature with fully performant and damage free membranes, with lab grown cotton that reduces the consumption of water, to reduce forced labor risk, use of pesticides, and carbon emission.
This panel is presented by Swissnex and the Cambridge Science Festival as part of the festival's Science x Fashion day.
Speakers
Bio

---

Luciano Bueno

Founder and CEO of GALY

Luciano Bueno is the Founder and CEO of GALY. He founded the company in 2019 in the United States, and already expanded its operations to Brazil with an office in São Paulo, SP. Luciano has over 10 years of experience, starting in Deloitte, where he worked with over 15 companies in auditing and consulting. He later entered the world of Venture Capital, selling 10 startups, and raising more than $100 million for the 2nd unicorn in Brazil. He was recognized as an entrepreneur on the Forbes 30 Under 30 list and holds a Green Card EB-1, for people with extraordinary abilities to create high impact projects in the US.

Bio

---

Cailtin Knowles

E-Textile Device Engineer, Advanced Functional Fabrics of America

Caitlin Knowles, Ph.D. is an E-Textile Device Engineer at Advanced Functional Fabrics of America (AFFOA), a US Manufacturing Innovation Institute focused on enabling the manufacturability of new textile technologies for the US textile community. She completed her B.Eng. in Materials Engineering at McGill University and her Ph.D. in Fiber & Polymer Science at North Carolina State University.

Bio

---

Mario Stucki

Co-Founder and CEO of DIMPORA

Mario studied chemical and bioengineering at ETH Zurich. After his master's, he joined the Functional Material Laboratory of Prof. Wendelin Stark for a doctoral thesis. During this time, he developed and patented the functional membrane together with the template removal method. He graduated in September 2017 and has been involved in the Dimpora project since then.
Moderator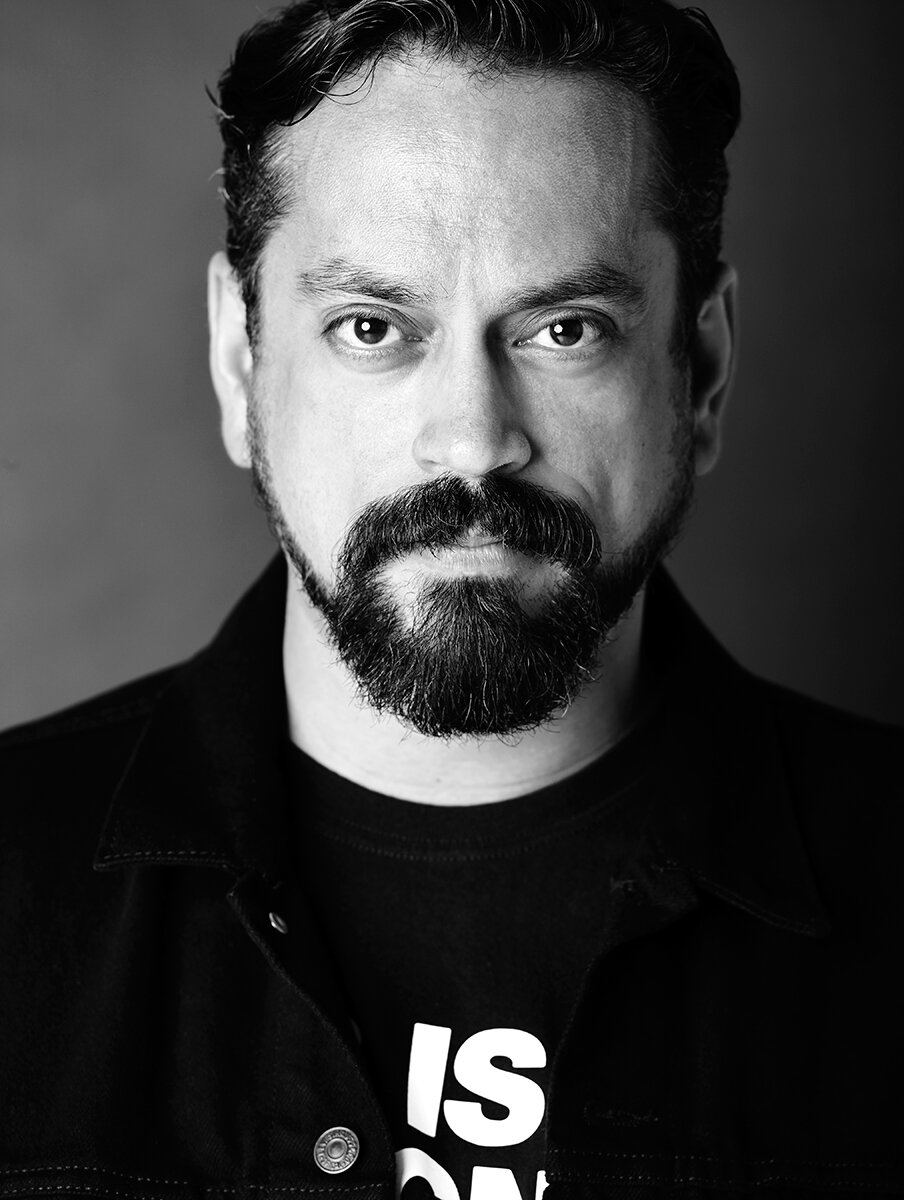 Jay Calderin
Executive Director, Boston Fashion Week
The Boston Globe refers to Jay Calderin as "a budding designer's best friend." Jay Calderin is the author of The Fashion Design Reference & Specification Book (formerly Form, Fit, Fashion), which the LA Times called, "a new fashion bible for designers, aspirers and the just plain curious, this tome contains all the secrets." The Library Journal said, "In 100 short articles embellished with full-color photos and illustrations, Calderin brings even highly conceptual and esoteric fashion design ideas down to earth" about his second book Fashion Design Essentials. His books have been translated into German, Chinese, Spanish, and French.
His work as a fashion designer has graced the pages of Vogue and Elle magazines as well as the New York Times Sunday Style section and been acquired by the Peabody Essex Museum to be exhibited in their Fashion & Design Gallery.
Calderin founded Boston Fashion Week and has served as the organization's Executive Director since 1995. In 2012 he was appointed Creative Director of the first Chengdu Fashion Week in China.
He also held the office of Regional Director of Fashion Group International of Boston (FGI Boston) from 2009-2010 and has served on the Design Industry Group of Massachusetts (DIGMA) Design Advisory Council since 2008. In 2015 Jay was invited to serve on the Leadership Council for Boston Creates – a citywide cultural planning process led by the Mayor of Boston's Office of Arts and Culture. He has served as chair of the Boston Arts Academy's Fashion Technology Advisory Board since 2017.
Calderin is Co-Director of Education, Director of Community Relations, and an instructor at the School of Fashion Design in Boston, teaching on a wide variety of fashion and professional development classes. In addition to artist demonstrations and teaching studio art classes at the Museum of Fine Arts, he teaches at the Massachusetts College of Art and Design, facilitated a program called Fashion Tales at several branches of the Boston Public Library, and joined the ranks of CreativeLive's highly respected team of online educators in 2015.