About us

Swissnex

The Swiss global network for education, research and innovation

Discover

Swissnex

The Swiss global network for education, research and innovation

Our work

Swissnex

The Swiss global network for education, research and innovation

Our impact

Swissnex

The Swiss global network for education, research and innovation

Swissnex

The Swiss global network for education, research and innovation
Connecting
Tomorrow
Our Vision
We do more – together.

Swissnex is the Swiss global network connecting Switzerland and the world in education, research and innovation. Our mission is to support the outreach and active engagement of our partners in the international exchange of knowledge, ideas and talents. We thereby contribute to strengthen Switzerland's profile as a world-leading innovation hotspot.

About us
Our Work
Connecting Switzerland and the world in education, research and innovation.
Academia

---

We connect Swiss universities, researchers and academics, fostering the international exchange of research and ideas.

Startups

---

We help Swiss startups go global with our equity-free, tailor-made programs and internationalization camps.

Innovation

---

We provide insights derived from a wide-ranging ecosystem of creative activities across education, research and innovation encompassing foresight, technology and trend scouting.

Arts & Science

---

We empower Swiss-affiliated artists, designers, architects, curators and other arts professionals and institutions working at the intersection of the arts with education, research and technology to expand their reach, gain exposure, and find the right partners in our global locations.
Learn more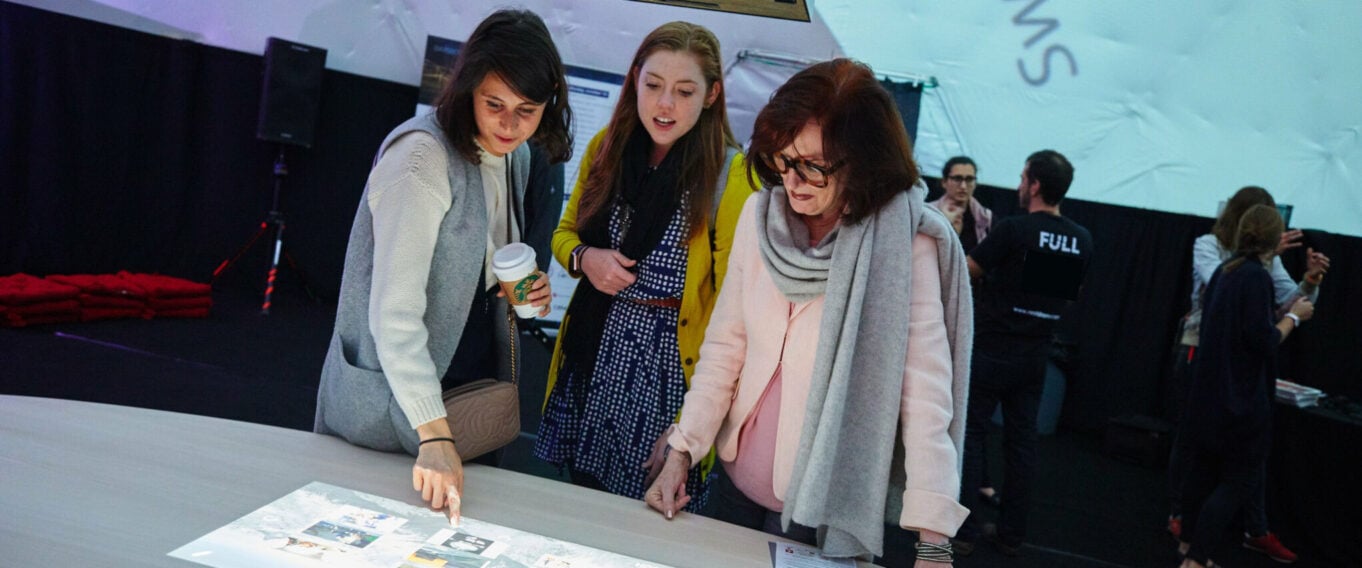 Our Impact
Swissnex collaborates with a broad spectrum of partners related to international research and innovation.
Our mission is to connect people and ideas from Switzerland and the rest of the world to foster exchange in research, education and innovation. Inspiring collaboration across disciplines, industry, and borders, we host universities, startups, corporates, artists, and designers. Inspiring new ideas by promoting knowledge exchange.
Learn more
Locations

Boston and New York

Swissnex in Boston and New York, established in 2000, is located at our original Cambridge location in Greater Boston and our Dumbo Brooklyn office in New York City.

Learn more

Boston and New York

Brazil

Founded in 2014, Swissnex in Brazil connects Switzerland, Brazil and the world in education, research and innovation. We have offices in Rio de Janeiro and São Paulo, two thriving and dynamic cities.

Learn more

Brazil

China

Founded in 2008, Swissnex in China is located in Shanghai, working closely with the Embassy of Switzerland in China and Consulates-General in Chengdu, Guangzhou, Hong Kong and Shanghai.

Learn more

China

India

Established in 2010, Swissnex India is located in the heart of Bangalore city, a thriving metropolis and the leading hub of academia and innovation in India.


Learn more

India

Japan

The opening of a new Consulate in Osaka marks a further expansion of Swissnex, the Swiss network for education, research and innovation.

Learn more

Japan

San Francisco

Swissnex in San Francisco, established in 2003, is located at San Francisco's Pier 17.

Learn more

San Francisco