About us

Swissnex

The Swiss global network for education, research and innovation

Discover

Swissnex

The Swiss global network for education, research and innovation

Our work

Swissnex

The Swiss global network for education, research and innovation

Our impact

Swissnex

The Swiss global network for education, research and innovation

Swissnex

The Swiss global network for education, research and innovation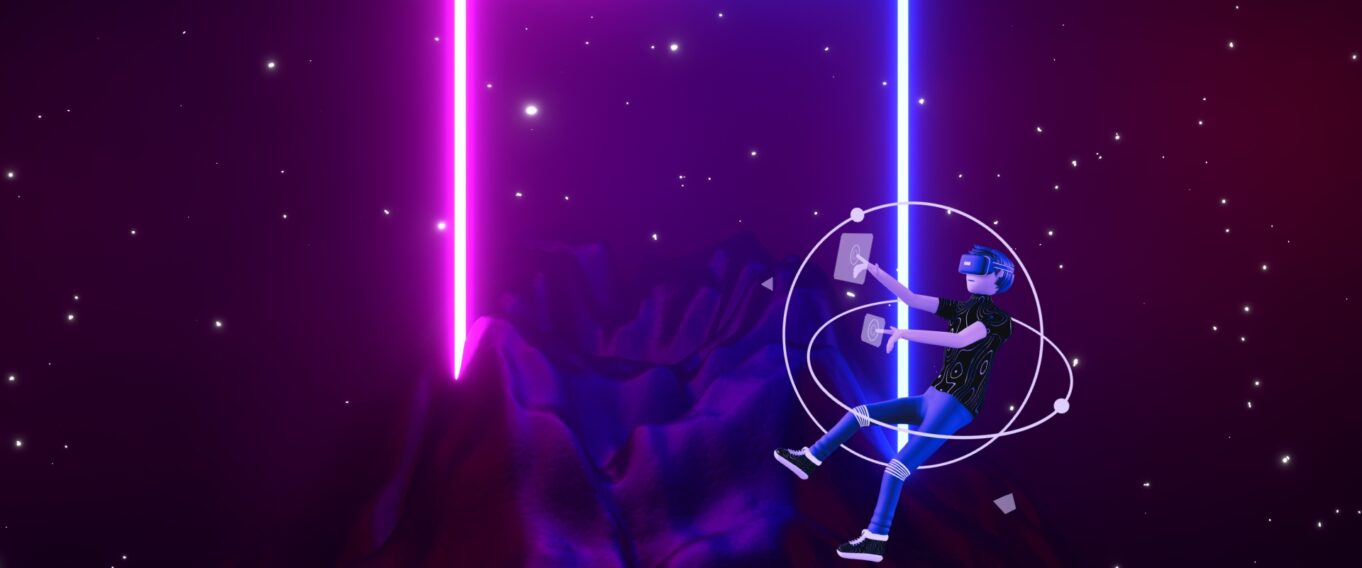 SwissXR Week: Research & Startups
This week will be followed by two weeks dedicated to Content Creators
In cooperation with Virtual Switzerland
Overview of focus areas
IMMERSIVE EXPERIENCE IN THE KOREAN CULTURE
Activities included under this focus areas spotlight immersive experiences in Korean culture, specifically emphasizing extended reality (XR) technologies in Korean daily life. Special attention is paid to XR technologies integrated into governmental services to heighten immersive encounters for residents and tourists. The Seoul Metropolitan Government,  Seoul Metro Art Center and the National Museum of Korea are featured as main target for hands-on engagement with Metaverse Seoul, the first ever metaverse platform for public organization, and discussions surrounding metaverse ethical principles.
RESPONSIBLE/HUMAN-CENTERED XR
The activities under this area are inspired by the contributions of  ZHAW (Institute of Business Information Technology) and HES-SO Valais (Institute of Information Systems Research). ZHAW showcases the outcomes of SciFi Prototyping and in a panel discussion and series of presentation visions and projects from Switzerland and Korea are shared targeting sectors such as research, innovation and art creation. Main goal is to foster bilateral cooperation highlighting challenges and opportunities in both countries. To complete the experience, site visits at Sogang University and Seoul National University's labs take place for deeper exploration of human centered immersive technologies.
MEDIA
Jointly organized by SKKU (CS Lab, Multimedia Computing Systems Lab) and EPFL (Media Center), the activities under this area delves into the impact of reality-virtual convergence on the media sector. The workshop "Converging Metaverses & AI in the Media Space"  focuses on media's evolving role, immersive experiences, and technological innovation, including blockchain and AI. Along with discussions on metaverse adoption and AI ethics offer insights into media's future, while visits to Sogang University, VA Studio, and interactive sessions provide a comprehensive view of immersive technology's societal implications.
CONTENTS CREATION/DESIGN
The Hybrid Reality Workflows jointly organized by ETH (Hybrid Reality Research Lab) and KAIST (Future Space Lab & Lava Lab) explores design tools and digital content creation, emphasizing immersive experiences. The workshop involves presentations on digital space experiences, user interaction design, and innovative workflows, along with hands-on activities like creating 3D postcards and VR headset demonstrations from both academic and startup sectors. In addition, ETH Game Technology Center and Sejong University (Computer Graphics) features intelligent content creation tools for augmented and virtual reality in a combined seminar and demo open to the public.