About us

Swissnex

The Swiss global network for education, research and innovation

Discover

Swissnex

The Swiss global network for education, research and innovation

Our work

Swissnex

The Swiss global network for education, research and innovation

Our impact

Swissnex

The Swiss global network for education, research and innovation

Swissnex

The Swiss global network for education, research and innovation
News Coverage
Find us in Worldwide News!
House of Switzerland
The design for the Swiss Pavilion at the World Expo 2025 Osaka-Kansai was unveiled to the media for the first time today, showcasing Swiss innovation. The pavilion represents lightness and sustainability, and will be the lightest pavilion at the expo, both physically and in terms of carbon footprint. Made of recyclable film supported by a lightweight structure, the pavilion will focus on positioning Switzerland as a leading innovation hub, with a focus on the themes of life sciences, health and nutrition, environment, sustainability, climate and energy, and robotics and artificial intelligence.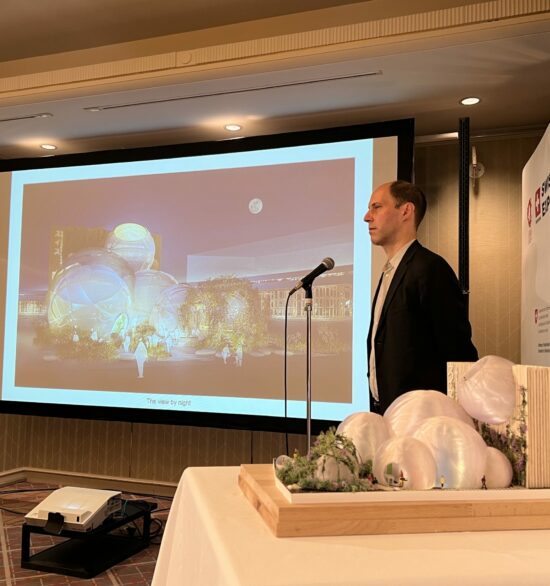 Mockup for the Swiss Pavilion at WORLD EXPO 2025 in Osaka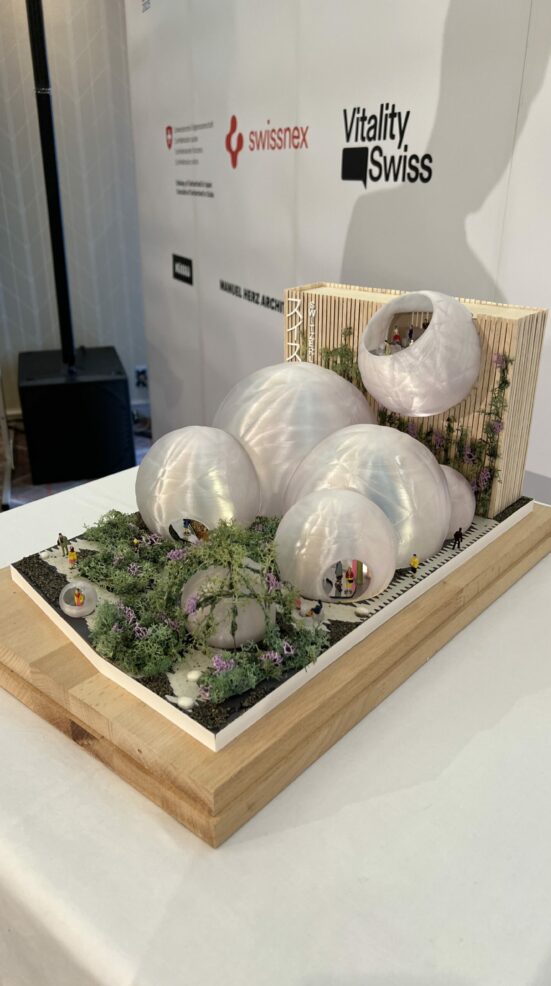 The World Expo 2025 Osaka is expected to have around 150 participating countries and 28 million visitors, and the theme of the exposition is "Designing future Society for our Lives." The Swiss Pavilion was presented by Commissioner General Manuel Salchli, Consul Felix Moesner, and representatives from NUSSLI Group, Manuel Herz Architects, and Bellprat Partner.

The World Expo 2025 Osaka-Kansai offers a platform for addressing global sustainability and health challenges, and to co-create solutions. Switzerland and Japan, two countries with limited natural resources, are like-minded partners and create value through ingenuity, research, and entrepreneurship. The Osaka-Kansai region is one of the largest, most livable, and innovative metropolitan areas in the world, home to industrial titans and a thriving startup scene.

The Embassy of Switzerland in Japan, the Consulate of Switzerland/Swissnex in Japan, and Presence Switzerland have initiated a communication campaign leading up to the World Expo 2025 called Vitality.Swiss, which will continue to explore core themes of the Swiss pavilion over the next two years.