About us

Swissnex

The Swiss global network for education, research and innovation

Discover

Swissnex

The Swiss global network for education, research and innovation

Our work

Swissnex

The Swiss global network for education, research and innovation

Our impact

Swissnex

The Swiss global network for education, research and innovation

Swissnex

The Swiss global network for education, research and innovation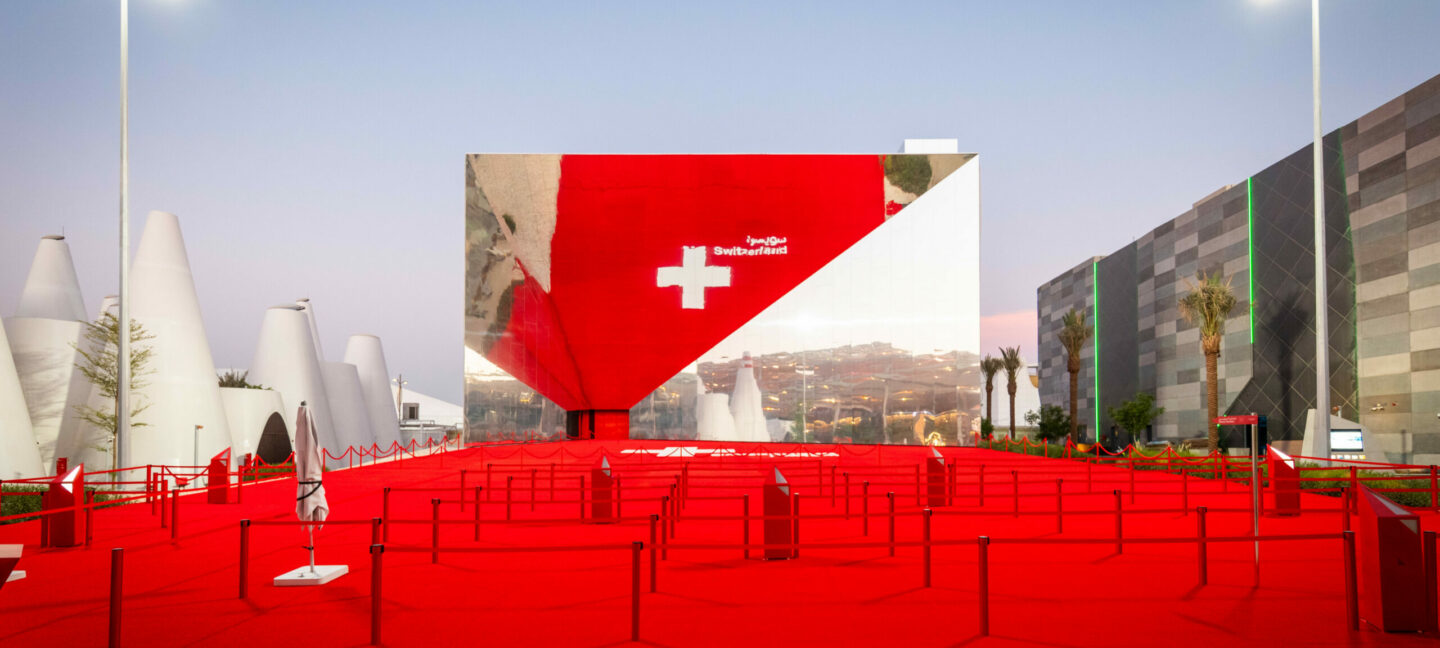 Swissnex at the Swiss Pavilion
The Swiss Pavilion will present Switzerland as a world-leading innovation hotspot at Expo 2020 in Dubai. To do so, Presence Switzerland is partnering up with Swissnex!
Swissnex at the Swiss Pavilion
Swissnex at the Swiss Pavilion will present content based on the Expo Focus weeks, which are linked to the UN Sustainable Development Goals. Swiss universities, start-ups and innovative companies will showcase their research and inventions through temporary exhibits, presentations, workshops, pitch contests, networking events, and so on, at the Swiss Pavilion.
Swissnex at the Swiss Pavilion also aims to connect our Swiss partners with equivalents from the UAE, the Middle East and other national pavilions. By inviting local and international researchers and students to events and workshops, the Swiss Pavilion will be used as a framework to facilitate the creation of new collaborative partnerships.
Find out more