About us

Swissnex

The Swiss global network for education, research and innovation

Discover

Swissnex

The Swiss global network for education, research and innovation

Our work

Swissnex

The Swiss global network for education, research and innovation

Our impact

Swissnex

The Swiss global network for education, research and innovation

Swissnex

The Swiss global network for education, research and innovation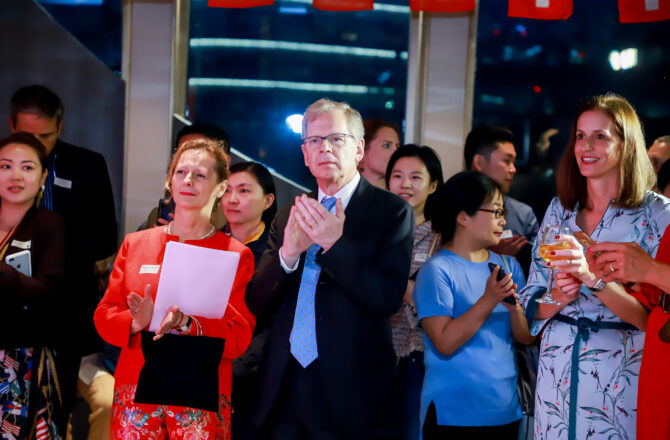 Location: Bund, Shanghai
Date: October 16, 2020 from 5:00 p.m. to 9:00 p.m. Asia/Shanghai (UTC+08:00)
Cost: Free, RSVP required.
With memories of last year's event still fresh in our mind, Swissnex in China, the Science Consulate of Switzerland in China will be holding the annual Swiss Alumni China Soirée on October 16, 2020. The gathering will take place onboard a cruise ship in Shanghai and we are particularly honored to announce that Swiss Ambassador to China Bernardino Regazzoni will be joining us for this occasion.
China counts about 3000 Alumni from Swiss Public Universities. Over 200 of them attended last year's gathering, and we are expecting even more alumni to join this year. The gathering will be a great opportunity for Swiss University Alumni to stay connected, exchange ideas and be informed of the latest news. While enjoying food and drinks, Alumni will have the chance to meet their chapters so that the community can remain connected and grow stronger long after the gathering.