About us

Swissnex

The Swiss global network for education, research and innovation

Discover

Swissnex

The Swiss global network for education, research and innovation

Our work

Swissnex

The Swiss global network for education, research and innovation

Our impact

Swissnex

The Swiss global network for education, research and innovation

Swissnex

The Swiss global network for education, research and innovation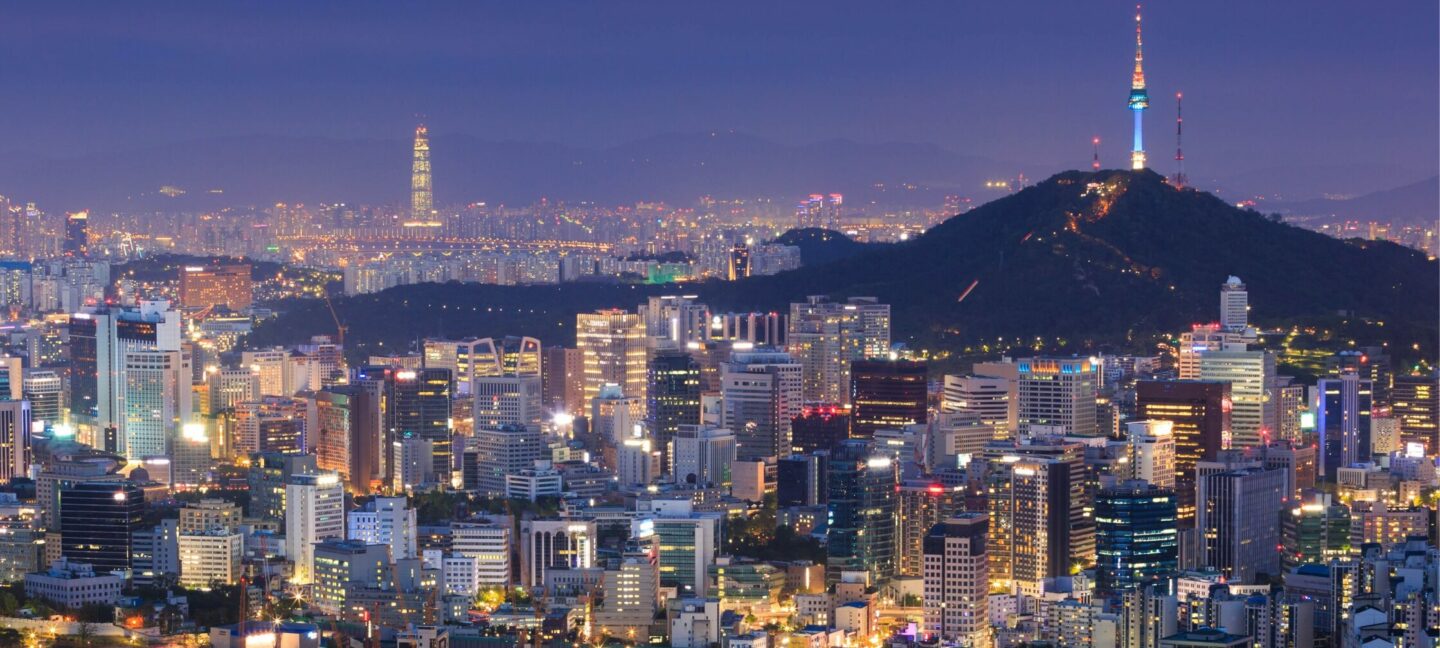 Connect
with Korea
Alessandra Apicella, our Head at Science & Technology Office (STO) in Seoul, shares the strengths and synergies between South Korea and Switzerland and highlights the areas where these two countries could jointly create a significant impact.
What is your vision for the
STO in Korea for the
next two years?
It was 2017 when I joined the STO in Korea and I still remember the first meetings in Switzerland introducing about the Korean ecosystem and initiatives; with exception of life science sector, connections and knowledge were limited, and interest was low. In front of an almost white page, our team decided to turn the challenge in the opportunity to write a new story, shaping the bilateral cooperation through the creation of tailored programs connecting students, researchers, startups and big firms. Among others, the Swiss-Korean Innovation Week was established in 2018 with the goal to launch every year new collaborations around themes of mutual interest. Recently, it became the lighthouse event of our embassy, a common project to all sections generating high impact through the Swiss and Korean communities, in terms of presences and connections. How is it linked to my vision for the next years? Well, they will be crucial to transform the leveraged enthusiasm and ideas in concrete outcomes. Our team is motivated to accomplish this mission. Stay tuned :)
What are the trending sectors
wherein you can curate impactful
collaborations with Switzerland?
Switzerland and Korea have been leading innovation rankings in the last years. However, going deeper into them, it is interesting to discover the complementarities of the two countries, which make them fantastic partners. In particular, Korea could benefit from the high internationalization rate and cutting-edge Swiss research and startups, while Switzerland could use Korean expertise in technology transfer and commercialization. In the framework of our platform activities, we mostly focus on digital transformation, trust and responsibility, quantum science and technology, and healthcare/wellbeing. Transversal sectors such as architecture, design and ageing are also strategic to us. However, when it comes to support Swiss innovative startups, this list is not exhaustive.
How would it contribute towards
the network's overall goal
of #ConnectingTomorrow
With 98% of fully digitalized population, I would say that #ConnectingTomorrow could be a Korean slogan. Jokes aside, future is now in South Korea and robots serve meals in traditional restaurants. It is here, in this contrast between the fast economic and technological development, and the attachment to the tradition, that innovation happens. Our team is eager to bring Swiss students, researchers and entrepreneurs to discover the so called 'Miracle of the Han River'. In addition, the soft power of the K-wave worldwide shows how Korean today's trends have been anticipating many global tomorrow's ones. I would definitely say that South Korea can't be missed as a partner in the mission of #ConnectingTomorrow.
Lastly, how do you want your
current and potential Swiss partners
to be part of your journey / vision?
We identify ourselves with sailors helping our Swiss stakeholders to safely navigate in Korean waters. Between Switzerland and Korea there are not only kilometers! Different cultures and language barriers often need mediators, instrumental to the achievement of the goals. Based in Seoul, forming a dynamic international team with strong Korean base, we wish our Swiss stakeholders to count on our support in this journey, starting in Switzerland, continuing, but not ending in Korea. Indeed, our mission ends only when the journey generates concrete outcomes and sustainable collaborations. Till then, we are here to assist our stakeholders' navigation.