Vocational and Professional Education and Training (VPET) has been high on the agenda of Sino-Swiss education cooperation for many years. On the one hand, it is in Switzerland's interest to share best-practices and to make its excellence-driven system widely known and recognized. On the other hand, VPET is high on the education agenda of China, as the country is looking to strengthen skills development and reduce youth unemployment.
In January and February 2023, the Science, Technology and Education (STE) Office at the Swiss Embassy in Beijing, together with Swissnex in China, curated a series of activities in the field of VPET. In addition to positioning Switzerland's strengths, we particularly leveraged partnerships with Swiss companies who are at the forefront of bringing Swiss-inspired VPET to China via their own skills-focused training programs and education partnerships.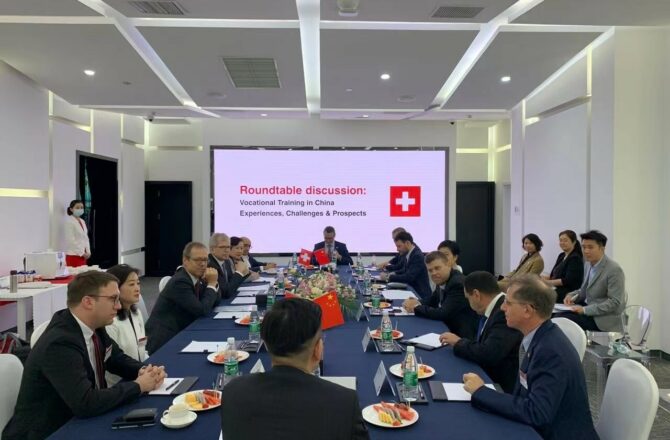 The STE Office kickstarted an initial VPET dialogue among Swiss companies. This dialogue has matured into a national SwissCham VPET Alliance under the chairmanship of the STE Office. Announced at the Sino-Swiss Economic Forum in January 2023, the Alliance will work with Swiss companies to share best practices and jointly address any challenges. By pooling knowledge and expertise, Swiss companies can play a crucial role in strengthening both their talent pool and systemic vocational training in China.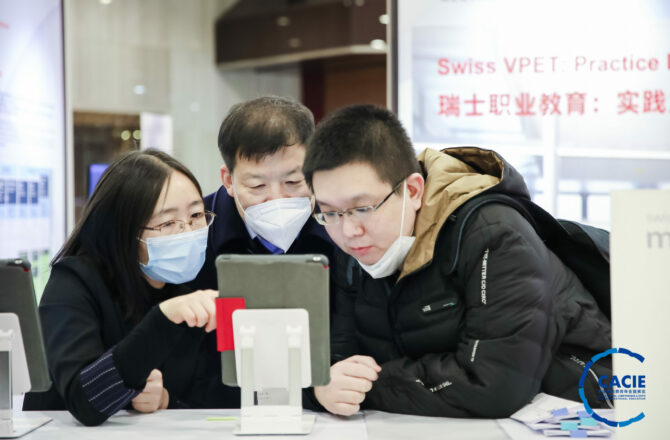 Highlighting the four key features of the Swiss VPET – market correlation, prestige, permeability, cost efficiency – the new exhibition also showcases the various VPET-related public-private partnerships as well as institutional collaborations. The exhibition, which has already been presented at three major events in Shanghai and Beijing, has sparked discussions and enabled new contacts between Chinese and Swiss educational, governmental and corporate stakeholders.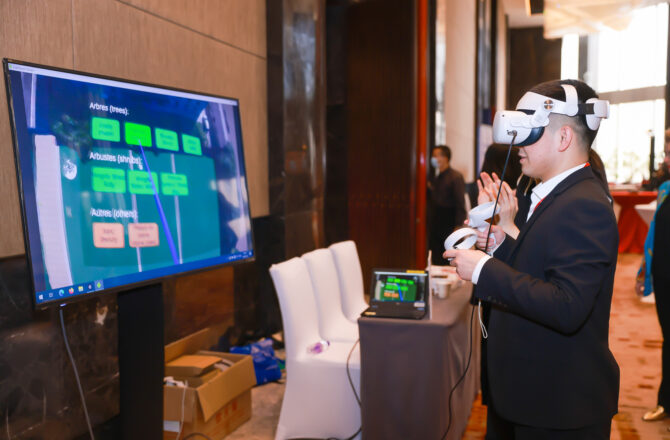 Our activities proved a platform to discuss the future of international vocational education—our common challenges in particular. Global trends and best practices regarding AI, critical thinking, teacher training, inclusivity, transferable skills and lifelong learning were shared and explored in various formats with local and international experts where the STE section and Swiss companies brought in Swiss perspectives.
These various efforts are just the beginning. As the national VPET Alliance gains traction and the exhibition tours through China, we are preparing the ground for the next inter-ministerial Joint Working Group on Education between Switzerland and China. The aim is to introduce companies into this discussion as well. After three years of covid restrictions, this will be a highly welcome opportunity to foster people-to-people exchanges on a topic of mutual importance.