Switzerland is known for its picture-postcard scenery with its mountains, clear lakes and rivers, cows and green meadows. Behind this idyllic backdrop lies a country wholly committed to clean technologies that firmly holds its responsibility towards future generations.
Transport accounts for more than a third of total carbon emissions in Switzerland and is the single biggest source of CO2 emissions at the global level. To reduce its environmental impact, Swiss companies are finding solutions to these challenges and developing technologies to help the transition to zero-carbon transport.
In this edition of Café des Sciences, Swissnex is pleased to invite speakers from two Swiss companies devoted to green mobility and sustainable transportation. Stefan Guggisberg, Head Outpost of Swiss Federal Railways (SBB) Shanghai, will introduce the company's initiatives in moving towards a more climate-friendly business. In the public transport sector, Switzerland has one of the highest rates of train use in the world. SBB's trains already draw 90% of their energy from hydropower, and the remaining 10% is nuclear power. By 2025, all rail power is to come from renewable sources. Then, Anne Mandron, Global Business Development Director of Stor-H, will talk about the company's investment in revolutionizing the technology to store hydrogen in a safer and cheaper way, offering a real alternative to fossil fuels. Anne will give us an insight on the technology behind the product, and how it can be integrated into the ecological system.
PROGRAM
*live broadcasting via Zoom from 18:30-19:30 (China) / 11:30-12:30 (Switzerland)
18:30-18:35 / 11:30-11:35
Cissy Sun, Head of Art-Science at Swissnex in China
18:35-18:55 / 11:35-11:55
Stefan Guggisberg, Head Outpost Swiss Federal Railways (SBB) Shanghai
18:55-19:15 / 11:55- 12:15
Anne Mandron, Global Business Development Director, Stor-H
19:15-19:30 / 12:15- 12:30
Speaker
Bio

---

Stefan Guggisberg

Head Outpost Swiss Federal Railways (SBB) Shanghai

Stefan joined Swiss Federal Railways in 2015. He has worked for the energy management department and the CEO office and since 2019 he is part of the research, trends and open innovation unit responsible for the Technology & Innovation Outpost in Shanghai. Before joining SBB Stefan has worked for an international bank in various positions in Switzerland and China for eight years. Stefan Guggisberg holds a Master's Degree in Economics at the University of Berne and a Master's of Advanced Studies in Business- and IT-Consulting at the FFHS.

Bio

---

Anne Mandron

Global Business Development Director, Stor-H

Passionate about innovation, creation of new activities & new business model with positive impact, Anne Mandron has worked for more than 10 years around the world for engineering consultancy companies, essentially in the sector of the environment and water management. After finishing an executive MBA focusing on entrepreneurship, Anne specialised in the definition AND implementation of new business model. She has been Head of the Stor-H commercial department since July 2020.

About Swiss Federal Railways (SBB)
Swiss Federal Railways (SBB) is with 33'500 staff one of the largest employers in Switzerland and the backbone of the Swiss public transport system. SBB has been transporting people and freight for more than 100 years. SBB transports about 800'000 passengers and 185'000 tons of freight to their destination every day, manages 3'500 buildings incl. train stations and is responsible for the whole railway infrastructure with an overall network of 3'300 km as well as the energy production for the train operations.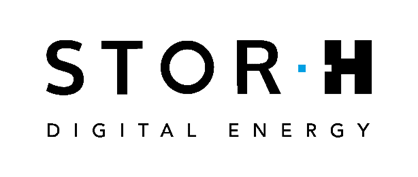 About STOR-H Technologies
STOR-H Technologies is an affiliate of AAQIUS, an innovative company specialized in the development of low-carbon, disruptive technology standards for transport and energy. STOR-H Technologies has developed a new energy standard based on very innovative use of green hydrogen stored at very low pressures in plug & play cartridges to facilitate and accelerate the transition to low-carbon urban mobility.  Reusable and recyclable, these hydrogen cartridges are used to drive different types of vehicles, 2, 3 and 4 wheels, for clean urban mobility.
Café des Sciences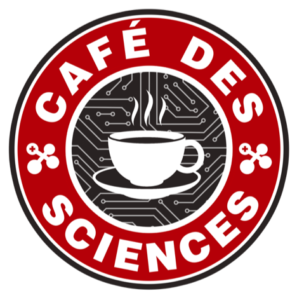 Café des Sciences is an event series at Swissnex in China initiated in 2019, offering a platform for Swiss spotlight scientists, start-ups, artists and designers to present their projects and connect with the local community. The lectures offer a casual setting in which speakers can present their work and engage with the attendees during a Q&A period. Audiences are welcomed to enjoy the networking reception with Swiss flavor after the talk. Starting in 2021, the lectures are scheduled to take place on the third Thursday of every other month at Swissnex in China or our partner spaces.