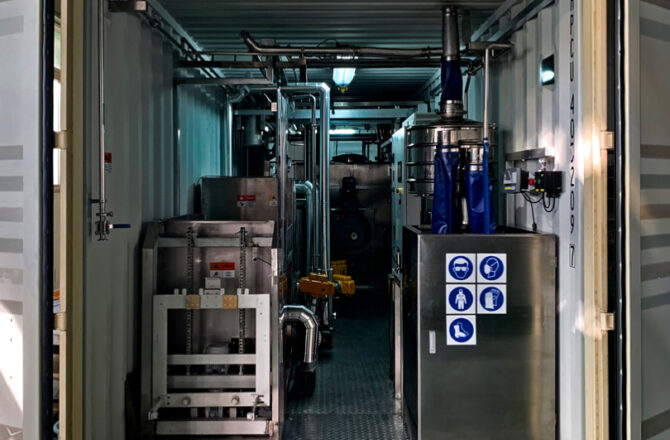 Looking back at 2019, it is safe to say our initial goal to set up an open platform for knowledge is fulfilled: our lectures have covered topics from shadow banking, drone revolution, fashion design, to microbes, VR, water safety, and home technologies; on top of that, we have nurtured a flourishing community of members with constant interactions.
In 2020, we plan to keep the current format of Café des Sciences and bring in more engaging topics. But before that, we plan to do a formal wrap up. The New Year Café des Sciences will feature past speakers for their project updates, several awards for community members, as well as a live performance at the end.
Of course, it will not be a lecture without a keynote presentation. This time, we have invited Stéphane Vernède, CEO at Enwise, to share the mechanism and science behind modular digester for organic waste. Specifically, dry anaerobic digestion technology OSCAR, and a real time IoT monitoring and control technology OTTO.
Event Rundown
18:00-18:30                Registration
18:30-18:40                Welcome Speech
by Dr. Felix Moesner, Science Consul & CEO, Swissnex in China
18:40-19:00                Updates From Past Speakers
19:00-19:30                Presentation
by Stéphane Vernède, CEO at Enwise
19:30-19:40                Presentation Q&A
19:40-20:10                Live Music Performance
by Passepartout Duo, Swatch Art Peace Hotel Residency artists
20:10-21:00                Networking Reception
Speakers
Bio

---

Stéphane Vernède

Stéphane received his PhD degree in material science at École polytechnique fédérale de Lausanne. Using his expertises in data science and industrial processes, Stéphane has co-founded Enwise, a China based company that leverages Internet of Things to produce the most value out of organic waste through short and efficient cycles, transforming organic waste into renewable energy and fertilizer.

Bio

---

Nicoletta Favari & Christopher Salvito

Passepartout ​Duo is a music group comprised of pianist ​Nicoletta Favari​ and percussionist ​Christopher Salvito​. The​ musical events​ they create focus on reconsidering the modalities in which people listen to and connect with music, and are cast from a wide range of aesthetics and disciplines. Their mission is to become ambassadors for contemporary music through performance, to cross cultural and aesthetic boundaries through interdisciplinary projects, and to be catalysts for the global mobility of art and artists. Passepartout Duo is currently among the artists in residence at the Swatch Art Peace Hotel in Shanghai.
Partner
Enwise produces modular and connected organic waste digester for the food industry and the food distribution chain. The OSCAR module transforms waste into energy and fertilizer. OSCAR is installed on the waste production site and is entirely remote managed. By pushing waste treatment on the production site, Enwise allows an on-the-fly sorting and creates short loops for energy usage. This dramatically increases the overhaul recycling efficiency. Just recently, Enwise has been awarded first place at the APAC French Founders Startup Tour 2019, beating other finalist startups, NEOMA, Dathena and Smart Global Privacy.
Café des Sciences
Café des Sciences is a new format at Swissnex in China offering a monthly platform for Swiss Spotlight Scientists and Startups to present their projects and connect with the local community. The lectures will offer a casual setting in which speakers can present their work and engage with the attendees during a Q&A period. Audiences are welcomed to enjoy the networking reception with Swiss flavour after the talk. The lecture is scheduled to take place every third Thursday each month at Swissnex in China or our partner spaces.