With year-round extreme weather and perilous landscape, the polar regions remain some of the scarce areas where few people tread. Yet these lands are nevertheless enticing – from scientists to artists to the general public, people have been fascinated by these areas of mystery for centuries and value them immensely.
To stimulate the exchange and foster the collaboration between art and science, PolARTS was launched in 2020 as a joint initiative of the Swiss Arts Council Pro Helvetia and the Swiss Polar Institute. PolARTS supports several artist-scientist tandems, who meet on a regular basis on different sites ranging from laboratories to artistic events, and exchange on their research and other aspects in their professional lives.
In this edition of Art x Science Dialogue, we will first hear from Seraina Rohrer, Head of Innovation & Society Sector of Pro Helvetia. Seraina will present the Art, Science and Technology focus area of Pro Helvetia, which is the framework for PolARTS. Then, Barbara Schibli and Gabriela Schaepman-Strub will introduce their work as one of the four tandems that participated in the PolARTS pilot project.
PROGRAM
16:00-16:05          Welcome Speech
Cissy Sun, Head of Art-Science at Swissnex in China
16:05-16:20           Presentation
Pro Helvetia & Swiss Polar Institute
16:20-16:35           Presentation
Barbara Schibli & Gabriela Schaepman-Strub
16:35-17:00          Q&A
Speaker
Bio

---

Seraina Rohrer

Head of Innovation & Society Sector, Pro Helvetia

Seraina Rohrer (born 1977) has headed the Innovation & Society Sector since 2020 and is a member of the Executive Committee of the Swiss Arts Council Pro Helvetia. She studied journalism, communication studies, film studies and IT at the University of Zurich and earned a PhD at the University of Zurich and UCLA in California.

From 2011 to 2019 she was director of the «Solothurner Filmtage» film festival. From 2003 to 2009 she headed the press office of the international Locarno Film Festival. She coordinated the launch of the «Réseau Cinéma CH» project, a cooperation of Swiss universities in film studies. Seraina Rohrer has worked in Switzerland and abroad as a curator and an independent journalist, also writing as a columnist for the renowned Swiss weekly newspaper «NZZ am Sonntag». For several years, she lived in Mexico and the USA. Her publications on Latin American culture include the monograph «La India María: Mexploitation and the films of María Elena Velasco».

Bio

---

Gabriela Schaepman-Strub

Scientific Director, Swiss Polar Institute (SPI)

Gabriela Schaepman-Strub has a background in geography, biology, and European ethnology. She received her PhD in natural sciences from the University of Zurich in 2005. After 5 years of postdoc at Wageningen University, the Netherlands, she returned to the University of Zurich in 2009. During her career, she has spent half a year at Boston University, and at the NASA Jet Propulsion Laboratory, Pasadena, in the United States. Since 2019, she is a professor in Earth System Science at the University of Zurich, focusing on drivers and feedbacks of Arctic

biodiversity and ecosystem functioning. Gabriela has extensive experience in the Siberian Arctic as she is leading expeditions to the tundra since 2009 to better understand the ecosystems and the impact of changes on the local communities. Since May 2021, Gabriela Schaepman-Strub is the scientific director of the Swiss Polar Institute. She represents Switzerland in the International Arctic Science Committee (IASC) and the Conservation of Arctic Flora and Fauna (CAFF) of the Arctic Council. Her vision is to facilitate and foster polar research through international collaboration and to support policies with science and co-produced knowledge towards a sustainable development of the polar regions of the Earth.

Bio

---

Barbara Schibli

Writer

Barbara Schibli, born 1975 in Baden/Switzerland, studied German and Italian Literature as well as Journalism. She lives in the canton of Aargau and teaches German and Creative Writing at the Grammar School in Baden. Her first novel "Lichen" was awarded the Studer / Ganz Prize in 2016, as well as the GEDOK Literary Valorization Prize in 2017. For the first novel as well as for the second novel, which is in progress, she received work grants from the city and canton of Zurich and the canton of Aargau. In 2020 she was together with Gabriela Schaepman-Strub selected for a tandem project as part of PolArts.
Special Thanks to:

Pro Helvetia promotes Swiss arts and culture with a focus on diversity and high quality. As the Swiss Confederation's cultural promotion institution, we support projects that are of national interest.

Science conducted in and around polar and high-altitude regions is critical to understanding the evolution of the Earth's climate. It provides the opportunity to make unique scientific observations in pristine conditions and to develop new technologies for research.
Due to the complex logistics, challenging access, and difficult safety conditions in these extreme environments, the Swiss polar community requires specific competencies and dedicated support.
The Swiss Polar Institute (SPI) supports scientists based in Switzerland who work in polar regions and remote high‑altitude environments. The SPI is a foundation under Swiss law and is recognized by the Swiss Confederation as a Research institution of national importance for 2021–2024.
Art x Science Dialogues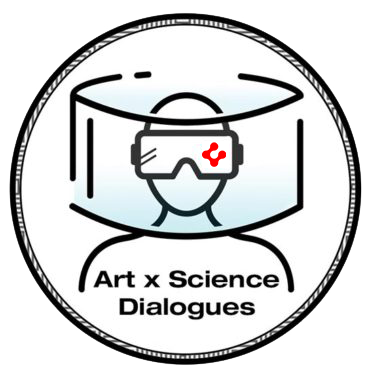 The Art x Science Dialogues is a new webinar series initiated by Swissnex in China in 2020. The webinar series not only presents artistic projects where scientists and research engineers are deeply involved but also looks into new interdisciplinary initiatives and trends. Through the dialogues between artists and scientists, we try to stimulate the exchange of ideas between the two different worlds and explore opportunities for collaboration.