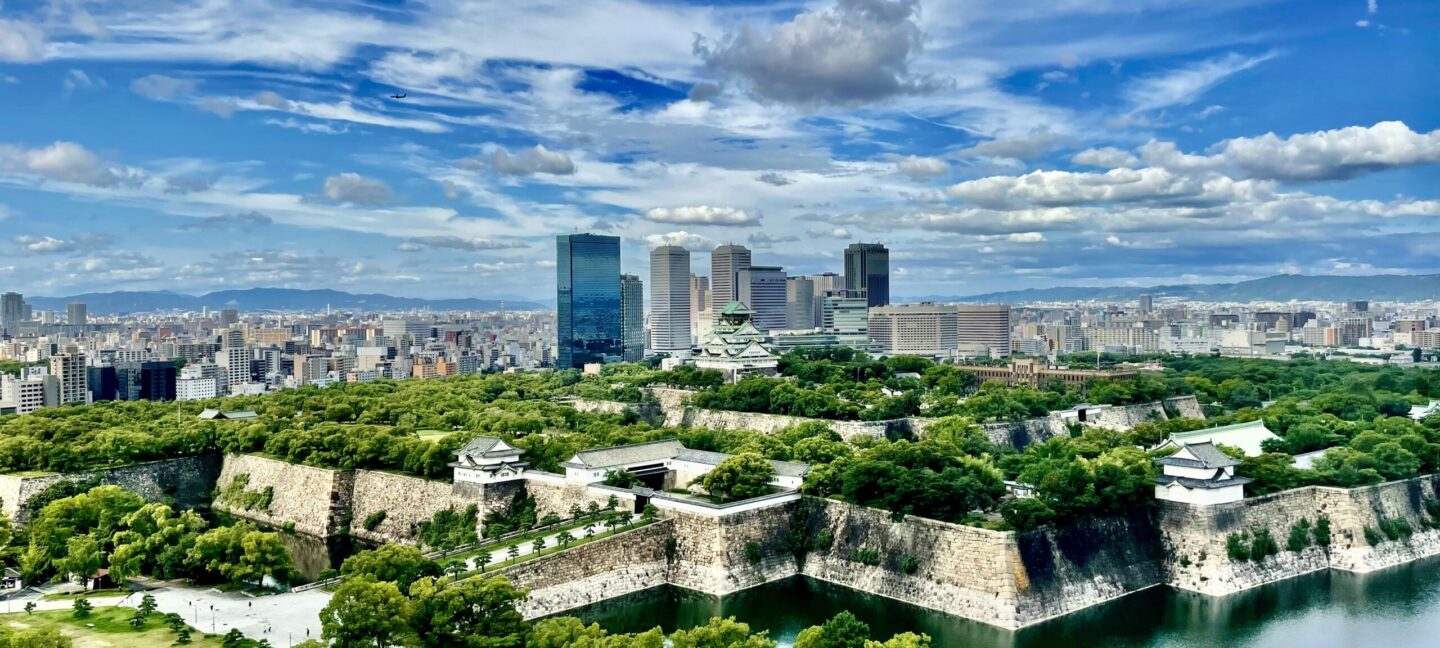 Japan, a nation for startups
Japan, known as one of the most innovative nations, offers an attractive market with over 10,000 startups and countless accelerators & incubators in dynamic ecosystems such as Fukuoka, Kyoto, Osaka, Tokyo and beyond.
Entrepreneurship Ranking
Entrepreneurship Ranking
One of the reasons is that Japan has a long history of entrepreneurship and frontrunner innovation and is tirelessly investing in R&D – 3rd most globally. Japan punches above its weight owning 11% of the world's largest companies, with less than 2% of the global population. Japan has science, basic trust and innovative technologies and nowadays there are plenty of opportunities for startups in its evolving venture ecosystems. Japan is at a turning point with exciting developments and interested to take risk and build something new. With its 126 million population, Japan's market size is growing and has a big entrepreneurial talent pool. The role of the government and large corporations is increasing in the venturing space. Japan has high standards and a large market to test waters with new products and offers trustworthy, long-term partnerships.
The strengths of Japan are in Advanced Manufacturing & Robotics and Fintech. As the world's predominant industrial robot manufacturer, Japan produces more than half of the universal supply. Tokyo is ranked third by The Global Financial Centers Index as most competitive financial center in the world. SaaS expands fast in Japan among the spread of digital transformation and AI. Japan is transforming its Super Aging Society into a Super Smart Society.
Why expand to Japan?
Japan is the 3rd largest economy in the world that is strengthening its efforts to seek startups and entrepreneurial talents from abroad. It ranked No. 1 in Entrepreneurship in the U.S. News & World Report's Annual Best Countries Ranking 2021. Its high credibility can be leveraged as a springboard to expand in areas such as Aging (AgeTech, HealthTech), Sustainability (Energy, Infrastructure), Automation and beyond.
What can I expect?
At first, Japan appears as self-contained and difficult to enter market. With the right partners, however, it can turn into a lucrative market and stimulating R&D partner location. Successful operations usually tend to be long-term partnerships.
What is the state of innovation?
The country is committed to remaining a frontrunner in innovation with the goal of maintaining economic dynamism and improving quality of life. For this purpose, not only the private sector, but also academia and government have extended programs to support startups and young entrepreneurial talents. 
Is it easy to find qualified co-workers?
There are excellent talents in Japan with qualities such as humble, ambitious, resilient and skilled, educated and experienced. Swissnex supports to find the right channels.
What is the good thing about Japan?
Much like Switzerland, Japan has high level of quality and standards but with a 126 million population. Since 2009, Switzerland has a Free Trade Agreement (FTA) and Economic Partnership Agreement (EPA) with Japan, which underlines the solid economic ties. On top, patents and trademarks are respected in Japan, which is
one of the world's most literate and technologically advanced countries. New trends and technologies frequently emerge in Japan and characterize the curiosity of the people in Japan.
What opportunities does Japan offer?
Opportunities include a market of 126 million that expect high-standards and trustworthy partners committed for the long-term. Success in Japan will serve as a foothold for further expansion in Asia.
…and what are the challenges?
Foreign start-ups might encounter non-tariff barriers, including language, business culture and psychological barriers. However, the right partner could help in navigating through these challenges.
What does the Innosuisse Market Entry Camp Japan bring to the table?
‣ Cultural bridge
For the duration of your stay, you will be accompanied by a the camp host who understands both Swiss and Japanese cultures. Your host will support your camp preparations and help you understand and bridge the  cultural differences
‣ Network of local experts and talents
Swissnex will provide you with matchmaking and introduction services to allow you to get acquainted to the most relevant potential business partners in Japan, such as tech companies and their venture arms, venture capitals, open innovation consortiums and accelerators. Introduction by governmental organizations such as Swissnex or the Embassy will additionally pave the way.
‣ On-site experience in multiple cities
Our network expands to Fukuoka, Kyoto, Osaka, Tokyo and beyond. Swissnex will help you identify which collaborator or client would be most interesting for you during the preparation stage as well as during your stay, depending on your business needs.
‣ Follow-up
Long-term relationship is important for trust and business development in Japan. Receive support for three years following your camp in developing business and connections.