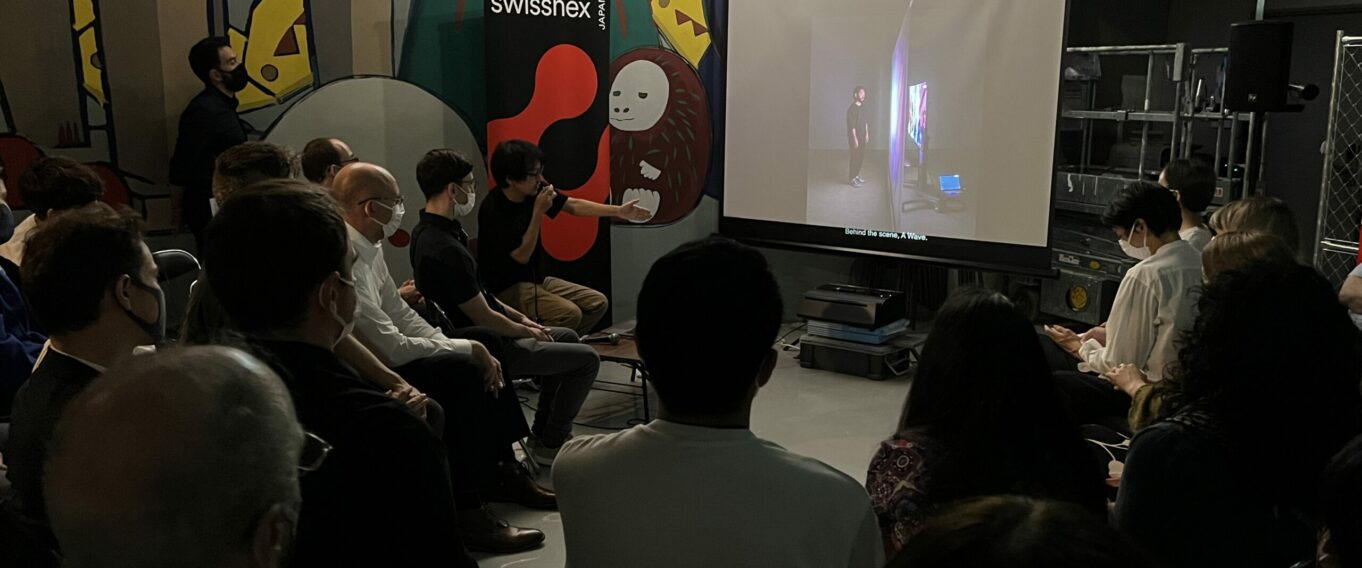 Sonic Agency
Data and City Soundscapes
It has been a resounding success and a pleasure for our Consul, Dr. Felix Moesner and Fiammetta Pennisi to host the first edition of our nexCafé art-science talk series, a performative event to explore how the DATA that flows through the networks impact the CITY Soundscapes. This session brought forth an in-depth look into how AI and machine learning affects the precision of what we hear through digital platforms and also how it can transform the next level of human creativity.
Co-organized with Juan Andres Gomez, a Japan Society for the Promotion of Science researcher at Tama Art University under the supervision of Professor Akihiro Kubota, we invited artists Nao Tokui, Kazuhiro Jo, Ryuta Aoki and Makoto Amano to share their insights on the sonic agency. Amazing guest performances by #Hackmarkt and Alisa Berger rounded off the evening at the venue BnA_WALL – Art Hotel in Tokyo.
Huge thank you to our Art-Science Manager Fiammetta for making a difference. Stay tuned for more nexCafe events to come!