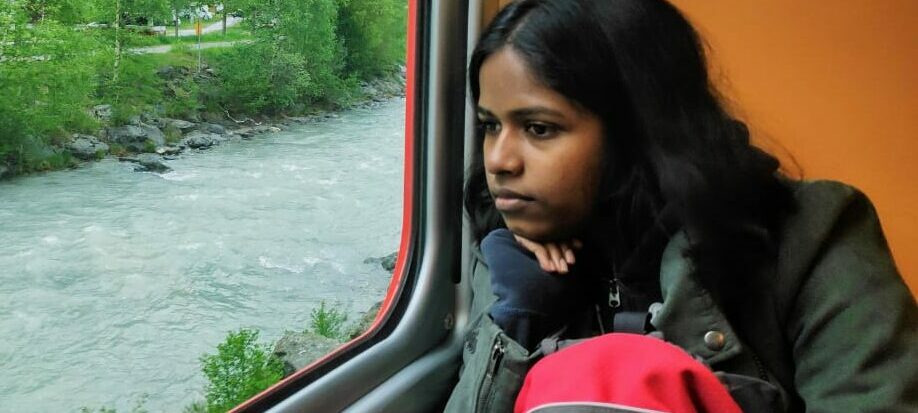 Sharika @ University of Bern
My name is Sharika Mahadevan. I am a 5th year dual degree student at IIT Madras. I was very excited when I was awarded the ThinkSwiss research scholarship to fund my research internship at the University of Bern.
I got to be a full-fledged member of a diverse research groups, solving some of the most exciting topics in cardiovascular engineering such as transcatheter heart valves, solar powered pacemakers or bettering information from MRI images.
Right from my very first day, I am very impressed by the level of organization in the group. Each individual project in the lab was somehow contorted to fit the larger vision of the team – to be the stalwarts in finding improvements to the various cardiovascular diseases or CVDs. I am also very grateful to have a very welcoming team. Everyone is so approachable here, you tend to learn far more in such a short period.
Working in the biomedical engineering field, I have come to realise the value of collaborations. Every solution that the lab produces is for the people. They collaborate with clinicians at Inselspital (to identify the clinical unmet needs), medical device companies and other universities (to collaborate and improve existing solutions). A field such as biomedical engineering can only thrive in a collaborative environment, and Switzerland has successfully established that.
The University also encourages all its students, including interns, to attend conferences and PhD defences at the university to know more about the leading research work that is being undertaken and to motivate the students. For my project, I'm primarily involved in data assimilation (DA). It is a process by which possibly sparse and noisy measurement data (observed data) from a dynamical system are combined with a numerical model of that system (forward model) in order to obtain an improved prediction of the true state of the dynamical system. To this aim a DA algorithm based on Kalman Filtering is being already developed, in order to combine voxel-based 4D flow sparse data (in time and space) with a Direct Numerical Simulation (DNS) Navier—Stokes solver.
Apart from my project, I enjoy spending time with the people I have met here. I also enjoy swimming in the River Aare – one of my first experiences swimming in a lake. It's just been 3 weeks since I have arrived at Switzerland and I am still as excited as I was on my first day. I highly recommend Switzerland, in particular for biomedical research, from my experience.
Sharika Mahadevan
ThinkSwiss Research Fellow 2019