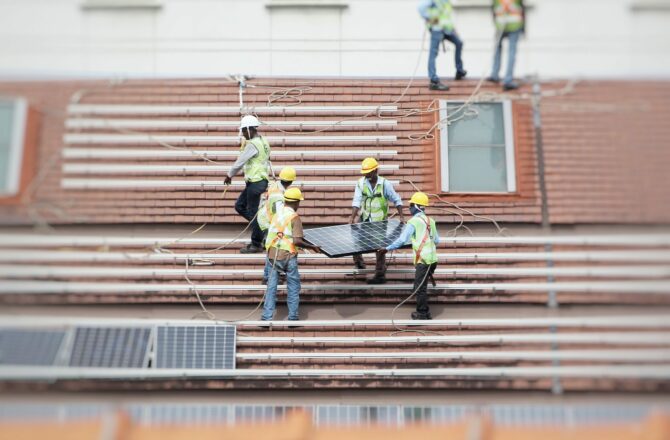 Cleantech Week India 2018 takes a closer look at this market, its growth, opportunities and potential through a one week market exploration program designed by swissnex.
Through one-on-one visits with key industry players, sessions by sector experts, B2B meetings, and a renewable energy conference with the largest gathering of energy experts, we look forward to building a strong network of professionals within this domain and showcase Swiss excellence in renewable energy.
Meet the Swiss energy experts in –
Bangalore, December 10th, 2018 – 4.00 pm to 6.00 pm
or visit the Swiss Pavilion at Intersolar conference on December 11th & 12th, 2018
Pune, December 13th, 2018 – 11.00 am to 2.00 pm
Mumbai, December 14th, 2018 – 9.00 am to 1.00 pm
Meet the experts
Know more about the experts you want to meet at Cleantech Week India 2018
Dr. Kostiantyn Kravchyk, Research fellow ETH Zurich and Empa – Dr. Kostiantyn Kravchyk, is the senior researcher in the Functional Inorganic Materials Group at ETH Zürich / Empa Dübendorf. His current research interests include new electrochemical energy storage concepts and novel nanostructured materials for Li-ion, Na-ion, Mg-ion and Al-ion batteries.
Romain Jean-Christophe Dubey, Doctoral Researcher at ETH Zurich and Empa – Romain Jean-Christophe Dubey is an experienced Doctoral Researcher in the field of electrochemistry with a demonstrated history of working in the research industry. The mainstay of his research is on traditional lithium-ion battery electrodeengineering, inventing new materials for sodium & magnesium-ion batteries and dual-ion batteries.
Dr. Alejandro Santis, Head of Projects at the BFH-Energy Storage Research Centre – Dr. Alejandro Santis is from the Bern University of Applied Sciences in Switzerland, is Head of Projects at the BFH-Energy Storage Research Centre, where he is performing R&D on electrochemical energy storage solutions for stationary and mobile applications. Dr. Santis is a chemical engineer from TU Graz, Austria, with a promotion in Mechanical Engineering from ETH Zurich, Switzerland.
Patrick Stadelmann, Research scientist at Empa – Patrick Stadelmann is a Research Scientist at Empa, laboratory of automotive powertrain technologies, for the future mobility demonstrator. Empa is a public research and service institution for materials sciences and technology.
David Lambelet, Cofounder, CEO, Hylite Power – David Lambelet is an engineer in microengineering, passionate about cleantech. After some experiences in photovoltaic & battery research, he co-founded hiLyte to tackle challenges linked to energy access and clean energy education.
Dr.Sylvain Lemofouet, Co-founder & Chairman / Enairys Powertech Ltd – Dr.Sylvain Lemofouet is the co-founder and CEO of Enairys Powertech Ltd, a startup of the Swiss Federal Institute of Technology Lausanne (EPFL), who develops clean energy storage and management solutions based on compressed air. The patented technology behind Enairys' products evolved from his PhD studies at EPFL in 2006.
Dr.Martin Ebner, CEO and President / Battrion – Dr.Martin Ebner is the CEO of Battrion. He founded his company in 2015 out of ETH Zurich based on technology developed at ETH, studied electrical and mechanical engineering at ETH, technology tested by several stakeholders, market entry upcoming, daily interaction with overseas companies (China, Japan, Korea, USA). Battrion is a Swiss spin-off of ETH Zurich and works closely with the Laboratory for Nanoelectronics at ETH.
Dr.Pankaj Agarwal, CEO and Founder, Panitek Power AG – Dr. Pankaj Agarwal is a cleantech expert, entrepreneur and investor with over 20 years' experience in financing, business development and commercialisation of new technologies and innovation. His recent ventures combine innovative business models with solar PV, wind energy, energy storage and smart grids to deliver Smart Energy and e-mobility.
Florian Kind, VP Technology, Panitek Power AG – Florian Kind is a specialist and enthusiast in the field of clean and sustainable technologies, especially in e-mobility and comes with more than ten years of experience in engineering and project management. Since this year he has been working for Panitek Power as VP Technology focusing on innovative solutions to be disseminated through interesting projects in India.
Govinda Upadhyay, CEO, LED Safari – Govinda Upadhyay is the founder of LEDsafari. LEDsafari is a cleantech social startup based in Lausanne, Switzerland that develops innovative digital products to help solar companies and organisations to manage their staff and assets. Govinda is on the Forbes 30under30 list for his work in energy access domain. He is also backed by the EIT (EU) CHANGE AWARD 2015 and is a Finalist at Forbes 2015 'Change the world' award for the work in LEDsafari.
Sami Najjar, CEO, Stignergy AG – Sami Najjar is the CEO and founder of Stignergy SA. He was also the R&D Engineer and Project Manager at Cable & Wireless (Switzerland) and in the eMbedded Information Systems Institute (MIS) of Height School of Management and Engineering Vaud – Switzerland (HEIG-VD).
Remo Ritzmanm, RINO Electronics AG – Remo Ritzmann graduated in Electronics from Zurich University of Applied Sciences in Winterthur, Switzerland in 2009. Since 2008, he has been working together with Karunakarya, an NGO in the education sector of India.
Philippe Muller, Head of Cleantech, SFOE – Philippe Muller is the Head of Cleantech at the Swiss Federal Office of Energy (SFOE). Together with his team he leads the development of Cleantech activities including the knowledge transfer between the relevant stakeholders – federal administration, federal research institutes, SMI's and industry.
Dr. Peirluigi Bonomo, Researcher- Head of BIPV building skin team – Dr. Pierluigi Bonomo completed his Eng.M.Sc. from University of L'Aquila in Building/Engineering-Architecture and also holds a Ph.D. in Building Engineering-Architecture at University of Pavia. One of his main topics of research is within the field of architectural technology and energy efficiency in buildings, BIPV (Building Integrated Photovoltaics) with particular attention to the relation between technological innovation of the building skin and architectural language.
Merla Kubli, Researcher, University of St. Gallen – Merla Kubli is a PostDoc researcher at the University of St. Gallen. Her research focuses on the emergence and diffusion of decentralised energy solutions around PV, batteries and electric mobility.