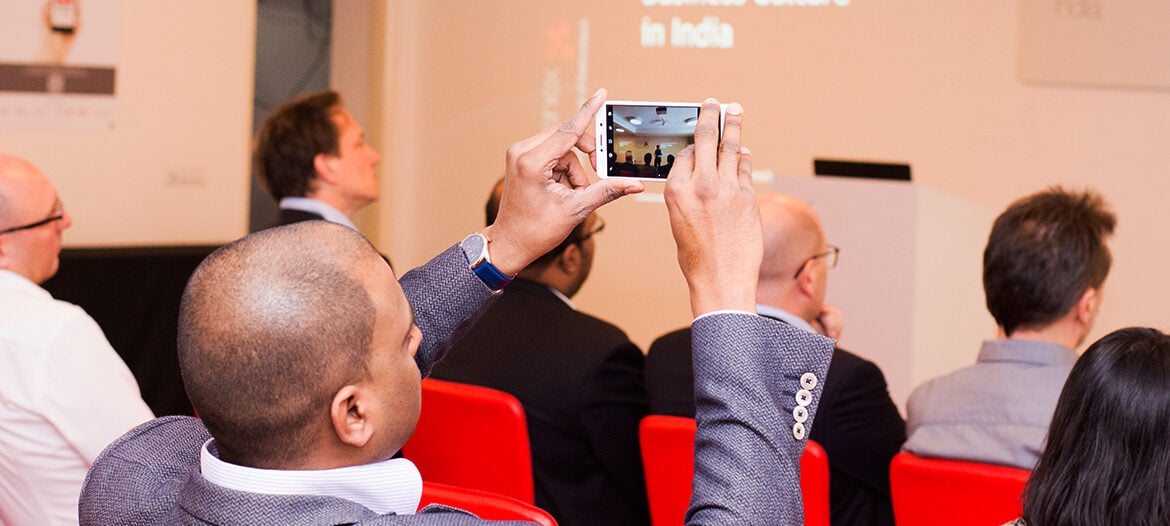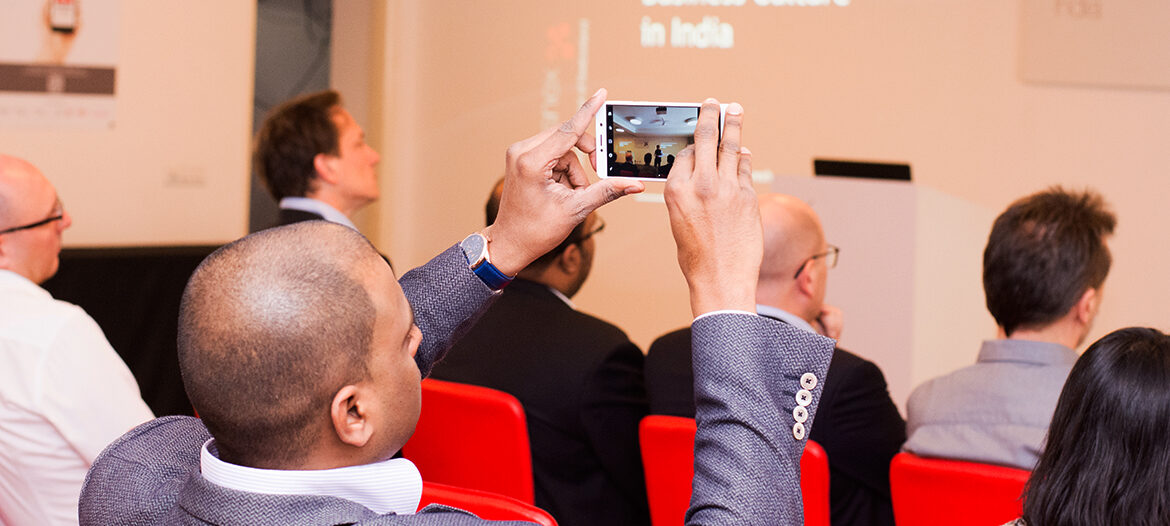 Blog: Fintech Startup Tour 2018 – Key Takeaways
By Thai Huy Nguyen, Junior Manager – Entrepreneurship & Innovation, February 2018
The second edition of the Fintech Startup Tour 2018 organized by Swissnex India took place from January 29 to February 2nd. Four Swiss Fintech startups participated in an intensive one week program.
SONECT converts any shop or individual into a "Virtual ATM" reducing the high "cost of cash" and increasing financial inclusion via a location based on-demand service that allows its users to withdraw cash using smartphone everywhere

OneVisage develops strong authentication solutions based on 3D facial biometry for financial services, cyber security & identity management integrators who are addressing mass-markets.

Ariadne develops a fintech risk management solution built on the open-source smart financial contract standard ACTUS which impacts the fintech, banking and insurance industry on all analytical levels.

Splendit.ch is an international peer to peer lending platform for educational loans. Students from all over the world can find affordable loans that are not funded by a bank, but by an alumni.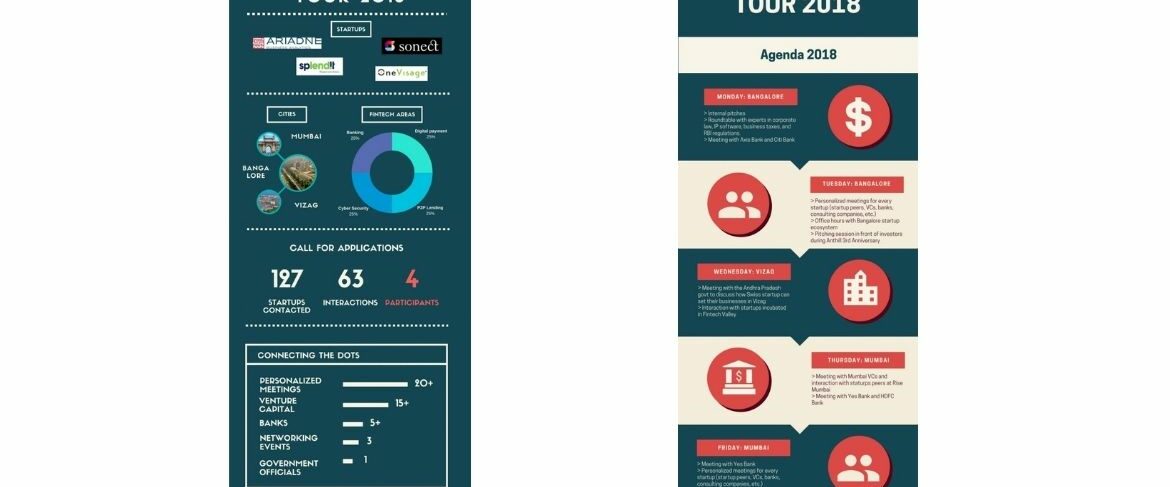 Fintech Startup Tour
Seven entrepreneurs came to India for a program that took them to three of India's key fintech cities – Bangalore, Vizag, and Mumbai.
From leading Indian banks, venture capital firms, startup peers, to the government of Andhra Pradesh, our startups met with the fintech thought leaders in the country. Based on several interactions with each startup, Swissnex India arranged several tailored individual meetings with decision-makers, which helped them better understand the fintech ecosystem, discuss partnerships, and business opportunities.
Here are the takeaways from the Fintech Startup Tour 2018 –
Validate your product in India: Product market fit is everything. If you already have customers in Switzerland, it definitely helps. You have to be able to explain your value proposition for India, show that your innovation is different, and back it with numbers.
Adapt your business model to India: Copy-pasting your Swiss business model in India would be a big mistake. There are so many factors you have to take into account: Indian regulations (i.e. taxes, setting up a company), the Reserve Bank of India regulations, distribution, pricing, and obviously the end-customers. Startups were able to fine-tune their go-to-market strategy throughout the week.
B2B conversion takes perseverance: A collaboration does not happen overnight. The sales path is long: interaction with innovation team > interaction with the concerned department > demo > more discussions > pilot > sales. It takes a lot of perseverance and resilience to convert a bank, especially if you operate from Switzerland. If a Swiss startup decides to go down this path, it has to be serious about setting up its business here in India to have a chance of succeeding in this market.
Leveraging India Stack to succeed: The Govt of India has laid out the India Stack, which is a set of APIs that allows governments, businesses, startups and developers to utilise a unique digital infrastructure to solve India's hard problems towards presence-less, paperless, and cashless service delivery. As a fintech startup, you would be foolish not to look at the India Stack.
The Government of Andhra Pradesh offers lots of opportunities: The Fintech Valley officials have informed the Swiss delegation of the various tax benefits, establishment options, and single window clearance for establishing operations, assistance in human capital for establishing operations, etc. All assistance can be extended only when the Swiss startups are physically present in Andhra Pradesh.