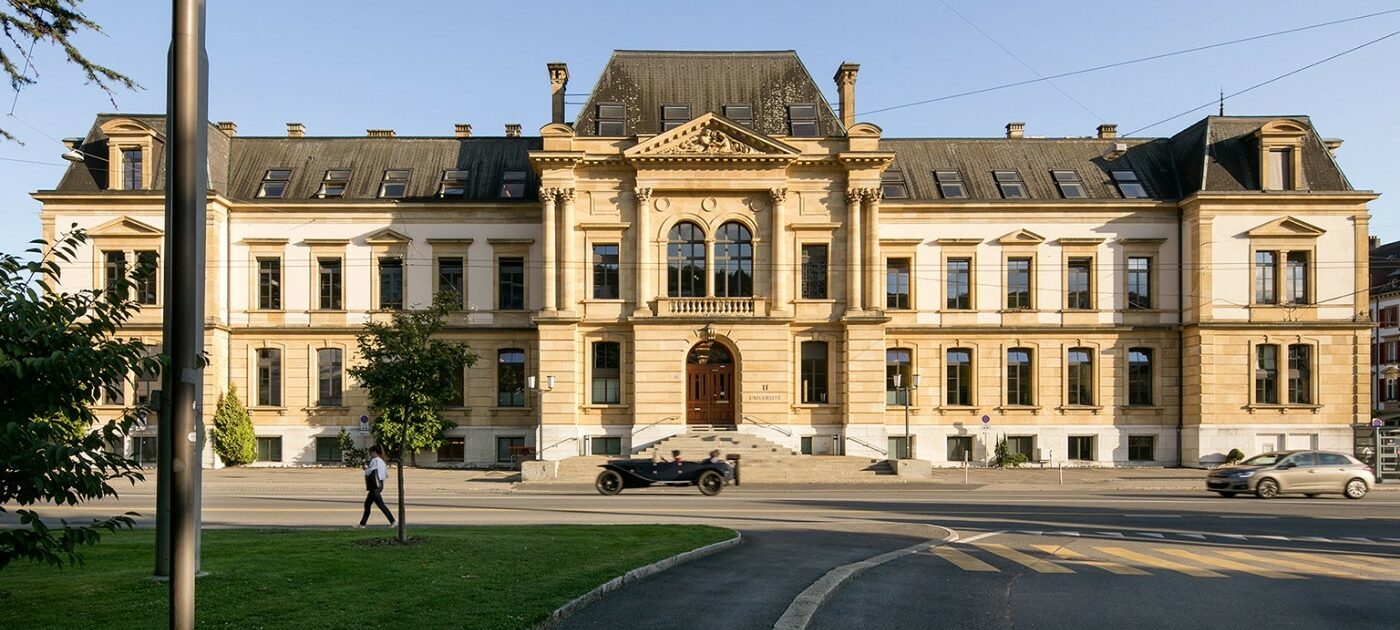 Anant @ University of Neuchâtel
The month of February had already arrived and despite having acceptance from multiple universities, I was struggling for a financial assistantship to fund my summer internship. I remember the date, 8th February. It was 10 A.M. and I was getting ready to leave for work then suddenly a mail popped in my inbox with subject: ThinkSwiss. I anxiously opened the mail: "Congratulations! You have been awarded the ThinkSwiss research scholarship 2019". I was overwhelmed and didn't know how to react.
I arrived in Switzerland to pursue a 3- months research in the Laboratory of Microbiology at the University of Neuchâtel (UniNe). My project here was focused on biorecovery of valuable compounds from computer printed circuit boards using bacterial-fungal interactions. As a Bachelors' student studying Metallurgical Engg. at IIT (BHU), Varanasi, I am currently working on e-waste management using hydrometallurgy. Biohydrometallurgy was completely a new domain for me as it is relatively new in India. So this exposure provided me many opportunities to further pursue my research.
My supervisor, Prof. Pilar Junier and co-supervisor, Dr. Saskia Bindschedler were extremely generous with their time, expertise, and research-related resources. This included meetings to discuss project details and access to all lab facilities to work independently. I learned various experimental techniques used in this field from scratch and also contributed to the project with the ideas from my area of expertise for the successful completion of this internship. Beyond my own research, I learned about my peers' projects as well. We all had different interests and research backgrounds, and I took the opportunity to familiarize myself with other fields of life science and these discussions with my peers, I came up with new ideas for my project too.
The people I met during my time in Switzerland also went above and beyond to make me feel welcomed and at home, during my stay. Lab lunch breaks were a staple, where we chatted about the politics, educational systems, and lifestyles of our nations while enjoying the beautiful lake view. I enjoyed learning more about the world from these perspectives. Colleagues and even strangers were always quick to suggest things to do and places to see, giving me an impossibly long list that may serve as an excuse for a return trip. Finally, the people I met were all extremely kind and patient, especially with my lack of French skills. They were always quick to shift a whole conversation to English or translate for me – something I'll always be grateful for. The thoughtfulness and the hospitality of the Swiss people that I observed, and the respect they show to others were truly commendable.
I spent most of the weekdays working in the lab, and weekends travelling within Switzerland. I was astonished by the public transit system because of their punctuality and connectivity. Waking early to catch supersaver trains were worth it and I travelled to destinations like Lausanne, Vevey, Montreux, Geneva, Bern, Basel, Zurich, Luzern and Interlaken. I was struck by the natural beauty in the country, with lakes, rivers, and mountains in sight wherever I went. Neither my descriptions nor my photos of these places will truly capture the awe and amazement of this country.
I also learned a lot about the Swiss way of life. Working hard throughout the week, they also give time to their family and friends on weekends away from the bustle of daily life. Everything is closed on Sundays which allows them to relax and rejuvenate.
In short, I could not have imagined a better summer research experience for myself and made memories that will last for the rest of my life. Like the friendships I made, the cultural intricacies of each Swiss canton, and of course the cheese and chocolates.
A million thanks to ThinkSwiss research scholarship and my lab for making this dream a reality!
Anant
ThinkSwiss Research Fellow 2019