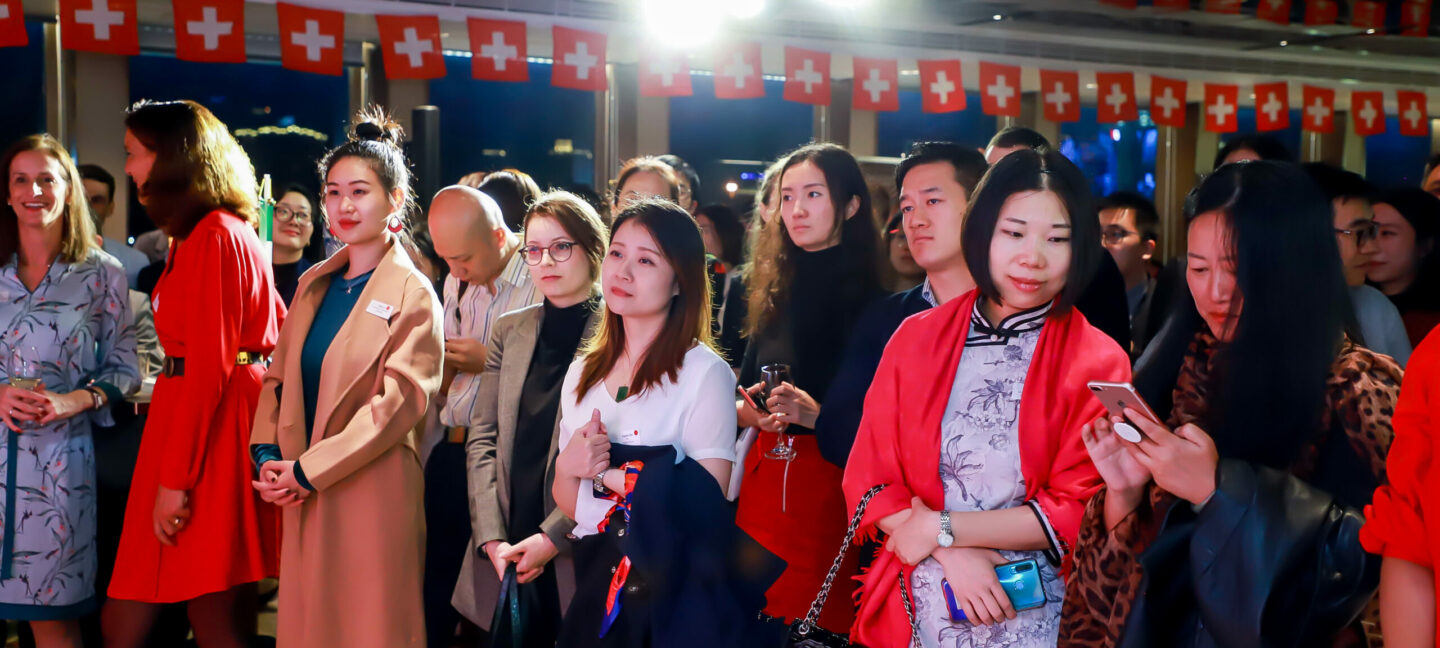 Swiss Alumni in China
Swissnex in China has been playing an active role in the Swiss university alumni activities in the Shanghai area. We support the establishment of alumni chapters in China and help Swiss universities to set up an "Alumni Desk" in our office to help their alumni community.
Alumni Chapters
Swissnex in China has been playing an active role in the Swiss alumni community in China. We support the establishment of alumni chapters and other alumni activities. Below you can find the contact information of active alumni chapters/groups in Shanghai.
If you are an alumnus or alumna of a Swiss public university now working or living in Shanghai and its surroundings, you can contact the respective alumni coordinator or chapter head to get connected to your former schoolmates and keep updated about the activities of your alumni group.

If you cannot find your school on the list and want to build an alumni chapter/group in Shanghai yourself, get in contact with Swissnex in China and we will be happy to help you!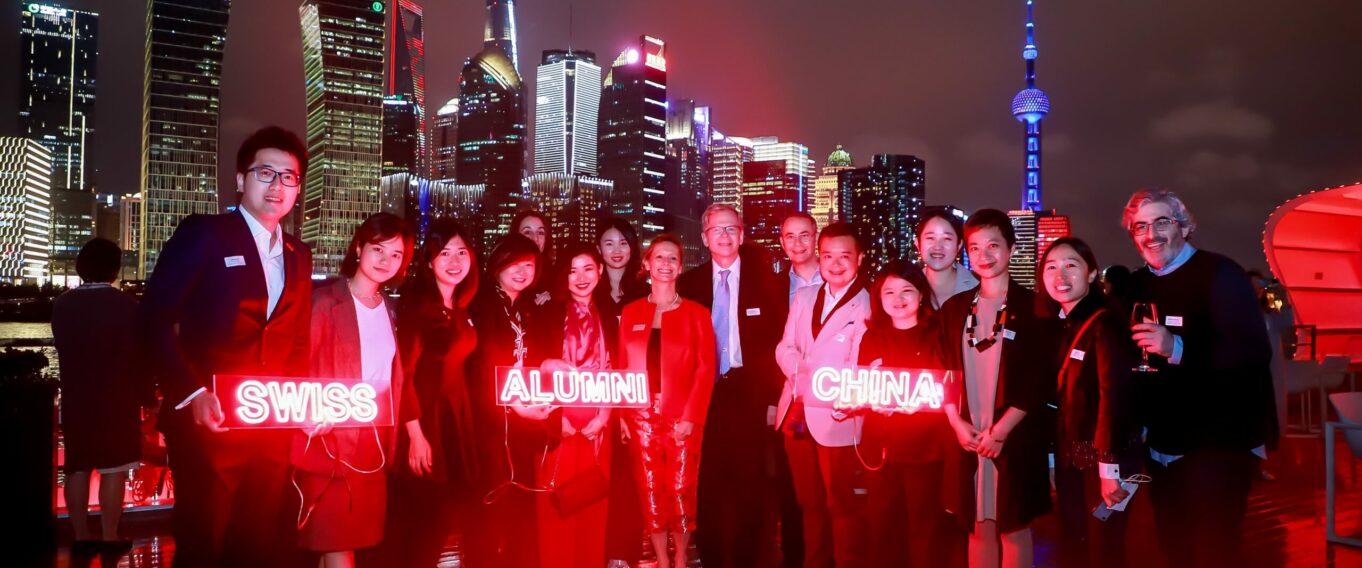 Swiss Alumni China
More than 3,000 alumni from about 25 Swiss higher education institutions are currently based in China.
Every year, Swissnex in China holds the Swiss Alumni China gathering and offers a platform for this large community to connect. The gathering is an opportunity for the alumni to share some fond memories from the times studying in Switzerland and engage with new members of the community. We hope to provide a quality setting for the alumni to connect and strengthen the ties between them, thereby spreading the Swiss values.
The latest gathering, which happened on June 4, 2021, on a cruise ship along Shanghai's iconic Bund waterfront, attracted more than three hundred alumni from over twenty universities. This year's gathering was graced by the presence of the Swiss Ambassador to China Bernardino Regazzoni, who kicked off the event by giving a welcome address. A job fair activity offering a high-in-demand platform for exchanging job perspectives also complemented the event.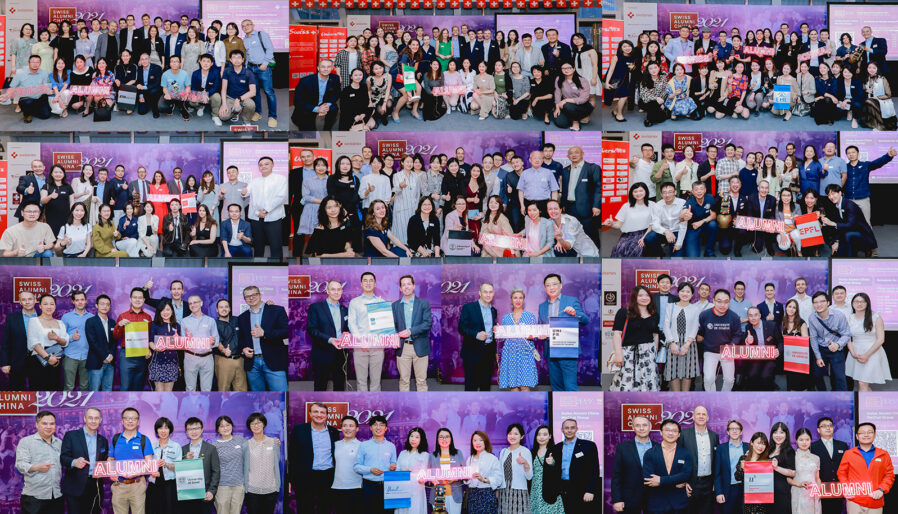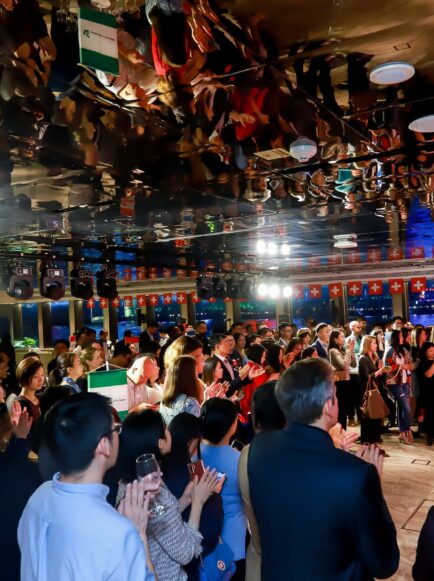 Swiss Alumni China
Swiss Alumni China can be traced to the very first alumni event organized by the Swiss Embassy in Beijing in 2008. Over the years, Swissnex in China hosted a number of alumni gatherings in different cities.
Alumni Chapters
• Bern University of Applied Sciences:
Chapter/Group Head: Kuno Gschwend ([email protected])
• ECAL Lausanne:
Chapter/Group Head: Mugi Yamamoto ([email protected])
Number of members: 11
Activities: Social and technical events
• EHL:
Chapter/Group Head: Angel Chen and Jean-Baptiste Berguerand ([email protected])
Number of Members: 60-80
Activities: Social events
• EPFL :
Chapter/Group Head: Zhanbing Ren ([email protected])
Number of Members:  200+ (Beijing & Shanghai)
Activities: Technical, social and (2019) joint events (2018)
• ETH Zurich :
Chapter/Group Head: Xueying Mao ([email protected])
Number of Members:  150+
Activities: Technical (2019), social (2014) and joint events (2018)
• IHEID:
Chapter/Group Head: Amado Trejo Romer ([email protected])
Number of Members: 30+
Activities: Social (2016) and joint events
•University of Applied Sciences and Arts Northwestern Switzerland (FHNW):
Chapter/Group Head: Neo Dong ([email protected])
• University of Geneva:
Chapter/Group Head: Raphael Zumsteg-Yuan ([email protected]); Co-Head, Li Chen ([email protected])
Number of Members: 30
Activities: Social (2014) and joint events
• University of Lausanne :
Chapter/Group Head: Chen Chen & Lucie Barone ([email protected])
Number of Members: 35+
Activities: Technical, social (May 2016 , Mar. 2016, Nov. 2015 , Aug. 2015, 2014) and joint events
• University of St. Gallen:
Chapter/Group Head: Naomi Shi ([email protected])
Number of Members: 60+
Activities: Social events
• University of Zurich:
Co-Chapter Head: Wanlin (Caitlyn) Li, Meicheng Zhu  ([email protected])
Number of Members: 60+