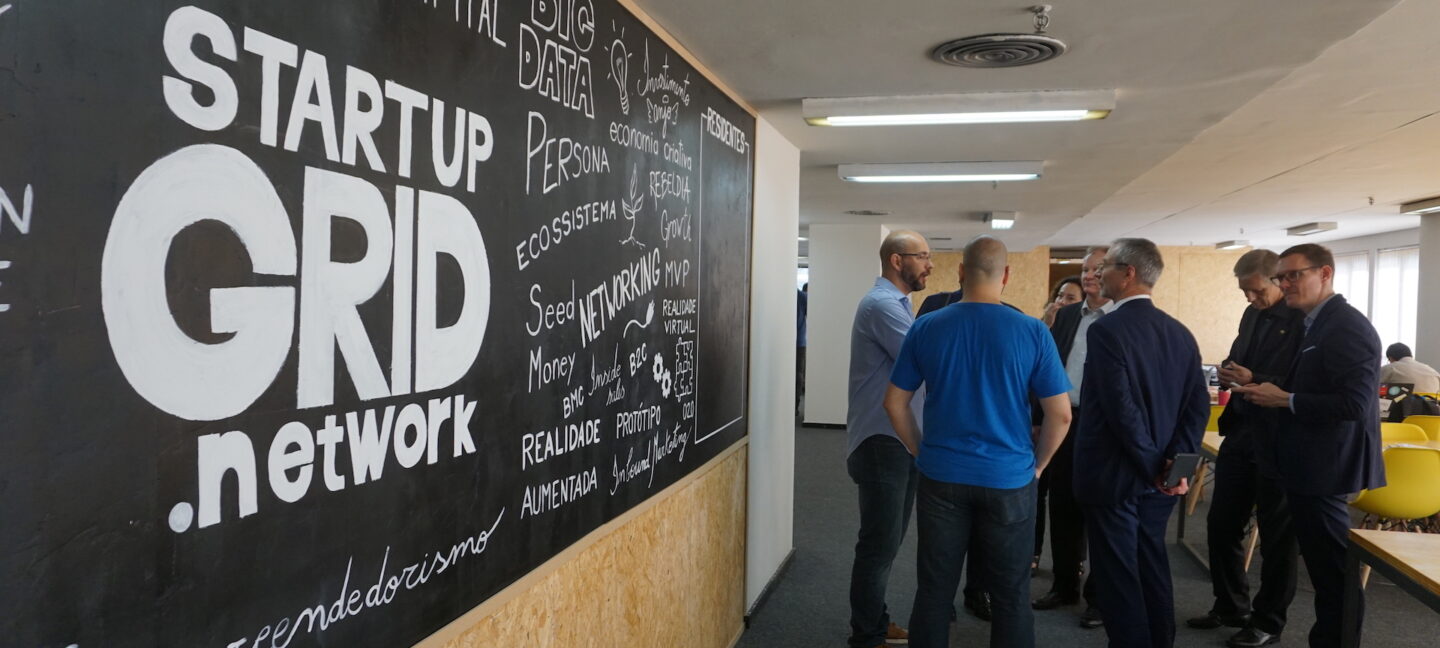 Getting Started in Brazil
Introduction about the Brazilian market
Brazil is 206 times bigger than Switzerland, and has 24 times more inhabitants.This is almost the size of a continent, and with more than 210 millions inhabitants offers great expansion opportunities for Swiss startups. It is also the biggest market in Latin America, being a great point of access to the rest of the region.
Brazil is the largest startup ecosystem in Latin America, and VC investments amounted to 2.7 billion US dollars in 2019, which represents a 80% increase with respect to 2018. The major innovation hubs are in the South-East (São Paulo, Rio de Janeiro, Belo Horizonte) and the South (Florianopolis) regions.
Benefitting from a connected population and low costs for users, fintechs have been thriving. Nubank, a digital bank and credit card operator, became Brazil's third unicorn in 2018. Agribusiness, a sector that accounts for a big share of GDP, is expected to grow further with digitalization of the industry therefore opening opportunities for Swiss solutions.
Brazil is also the world's seventh-largest health market with more than $42 billion spent annually on private healthcare and more than 386 healthtechs. RetailTechs are also booming, with around 180 startups in the sector. The retail industry in Brazil was always strong, as Brazilians like consumer goods a lot. Online Shopping is still a new thing for many Brazilians, but has been gaining a lot of popularity in the last years. Long distances and slow postage still is a problem for online stores.
Thanks to favorable meteorological conditions and the size of the country, opportunities in the energy sector are also growing. The Brazilian energy matrix has varied generation sources, but is still very dependent on hydroelectric power plants. The demand for electricity is mainly driven by domestic consumption and by the manufacturing sector. The production of petroleum and natural gas was 8% higher in 2019 with respect to 2018.
It is worth bearing in mind that opportunities never come without challenges. Bureaucracy and the difficulty to find clear information about regulatory aspects can be time consuming for those navigating this market for the first time. The language may represent an additional barrier and the cultural aspect may differ sometimes: in Brazil, relationships come first and networking is important to get things done. Hence, Swissnex's support comes in handy to skip these initial challenges and help your business thrive in the local market.
Trending sectors
These are the most dynamic and growing sectors in Brazil right now.
Health Tech

---

The greatest technological trend in the health sector in Brazil is the digitalization of processes. There is high demand for services such as electronic medical records, electronic prescriptions, medical management systems and AI for drug delivery.

Energy

---

Interest in wind, solar energy and biomass is expected to grow exponentially in the next years.

RetailTech

---

The biggest Retail Trends in Brazil are: Personalization, Sales on Mobile Platforms (Apps), Product Search by Voice or Image, Virtual Reality and Artificial Intelligence.

Fintechs

---

The biggest financial trends in Brazil in 2021 are mobile payments, digital banks, QR code payments, and investments options with lower entry barriers.

AgTechs

---

The sector is expected to further adopt technologies such as Artificial Intelligence, drones to monitor and optimize production.

FoodTech

---

The current trends point in the direction of developments in terms of alternative proteins to meat, the use of AI to create customized products and optimization of the value chain and sustainable packages.

HRTech

---

The sector is growing on candidate's experience in recruitment, candidate evaluation models, artificial intelligence to avoid bias and tools to a strenghten employer brand.