Programs
Explore
Through our ongoing and past partnerships and projects, we are working to highlight the topics of innovation in cultural institutions, cultural entrepreneurship, digital creation, and the collaboration between artists and scientists.
Rapid Response for a Better Digital Future

An art program to imagine new paths towards a more sustainable and humane future, in partnership with Eyebeam in New York and La Becque in Switzerland.

Handshake: An Interactive Robotic Installation by AATB & Event Series

Handshake was an interactive robotic installation by the collaborative design practice AATB. Through which strangers interacted with each other, virtually but also physically. Shaking hands and sharing some digital intimacy through this unique online experience.

Let's Play — Innovation in the Cultural Sector

In collaboration with artsnext and the Zurich University of the Arts this course marks the start of programs on Innovation in Museums. Students will be introduced to innovation methodologies to start developing their own gamified learning experiences and will learn from practitioners about how they develop games for museums.


Illustrated Journeys

With the alumni stories project, we're celebrating what makes the swissnex network special – our people! Throughout the years, we've seen an incredible variety of talented colleagues step through our doors in Boston and New York, many of whom go on to create their own companies or lead aspiring projects.

To highlight this diverse network, we've selected five unique alumni to share their very personal tales and invited Swiss graphic designer and illustrator Christina Baeriswyl to visualize their journeys.

Hello World, An Art Affair Around the Globe

Hello World will broadcast the project to the entire global community through the hundreds of participating venues' websites. Visitors can peruse, photos, prints and installations by artists from Argentina to Zambia along with many stops along the way.
Cross-disciplinary Talks
LASER – Leonardo Art Science Evening Rendezvous – is a cross-disciplinary talk series started by Leonardo/the International Society for Arts, Sciences, and Technology.

LASER Boston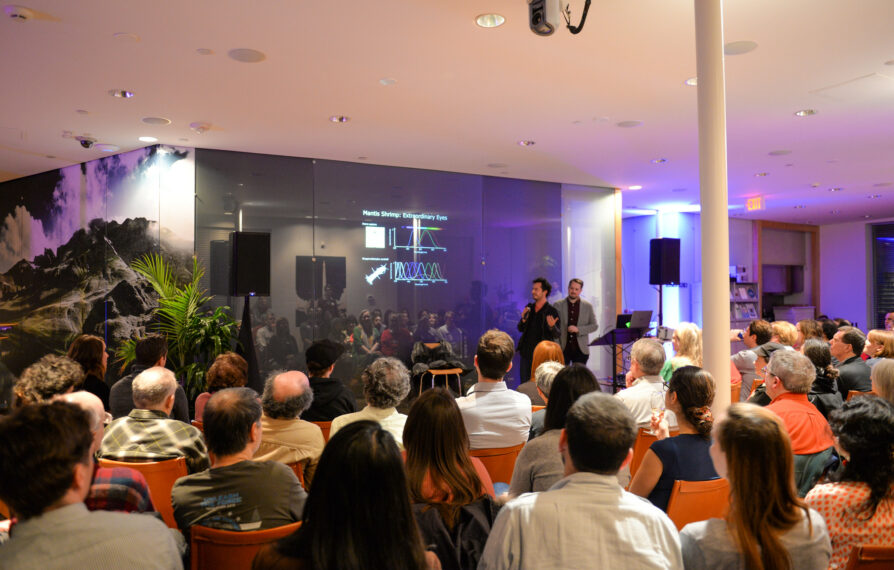 In collaboration with SciArt Initiative, LASER Boston features local and visiting artists, scientists, technologists, and creative professionals. Surrounding central topics from different points of view, LASER Boston aims to generate cross-disciplinary discovery, dialogue, and collaboration. Each LASER is centered around a common theme which our speakers approach from their own points of view. LASER Boston meets four times per year, featuring local and visiting artists, scientists, technologists, and creative professionals.